Posted by Zest Lighting on 17th Mar 2021
Stairway lighting reduces the risk of possible mishaps or accidents in your home. Yet often, the stairway is one of the most overlooked spaces when it comes to interior decoration. For style and safety purposes, it is crucial to make sure the stairs are sufficiently lit. Other than it's amazing function, it gives your interior an aesthetically pleasing effect. A simple and elegant way to enhance your stairway is by adding a modern pendant light to it. It creates a dramatic and cascading effect especially when high ceilings are involved. While there are excellent options available for stairway lighting fixtures, many things must be taken into consideration.
Evaluate your stairway – Selecting a pendant light for your stairway may vary on several factors.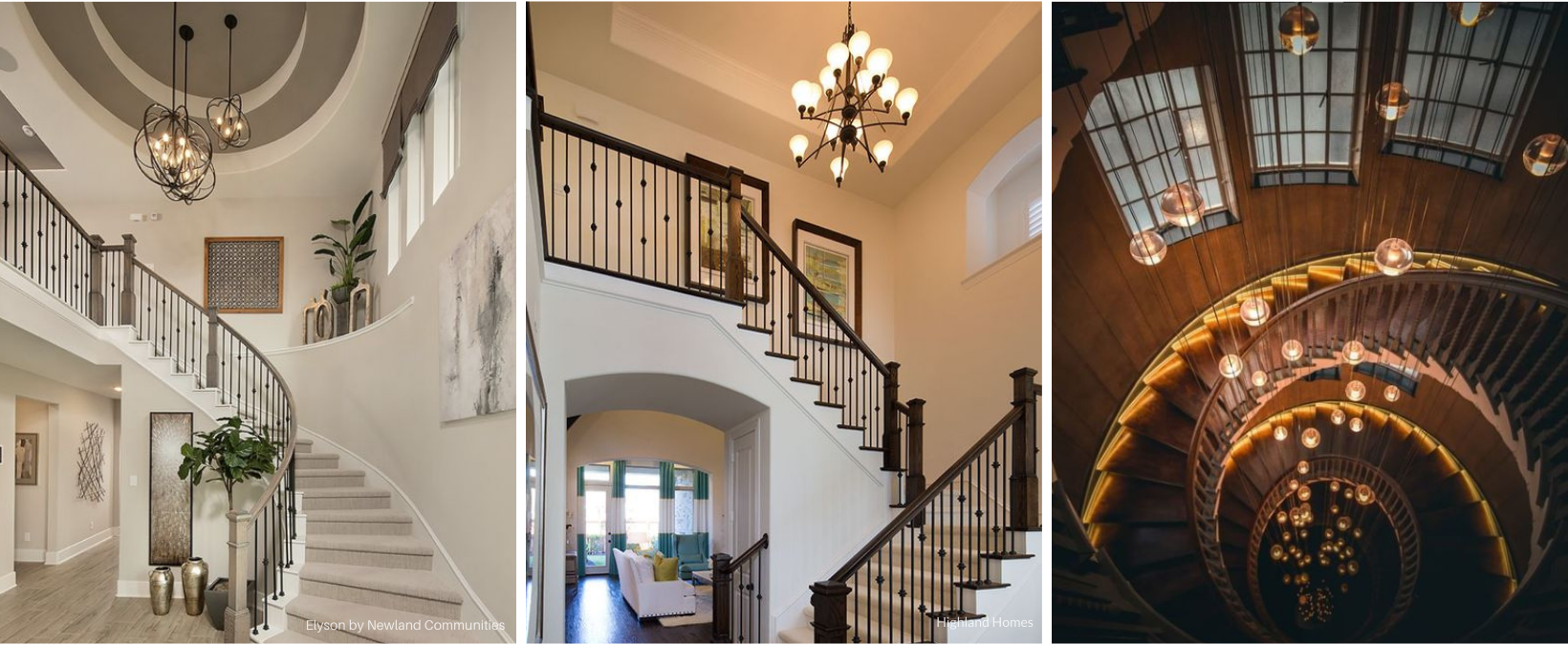 Type of stairway - Do you have a spiral, curved, or standard staircase? Spiral or curved stairways may require a different lighting fixture than the standard stairway.
Natural light entering the area – Think about how your staircase looks like in the morning, afternoon, and evening. Note the areas that need the most light.
Wall decorations – you want to make sure that your pendant light goes along with the rest of your decorations and home interior.
Check your ceiling height – The height of your stairway should be taken into consideration when choosing a lighting fixture. The ideal height of hanging a pendant light is usually 7 feet to 8 feet off the floor or Approx. 18" to 24" between the bottom of the fixture and the head of a tall person. In an open foyer, you may hang your pendant light or chandelier at an eye-level or slightly lower when viewed from the second story.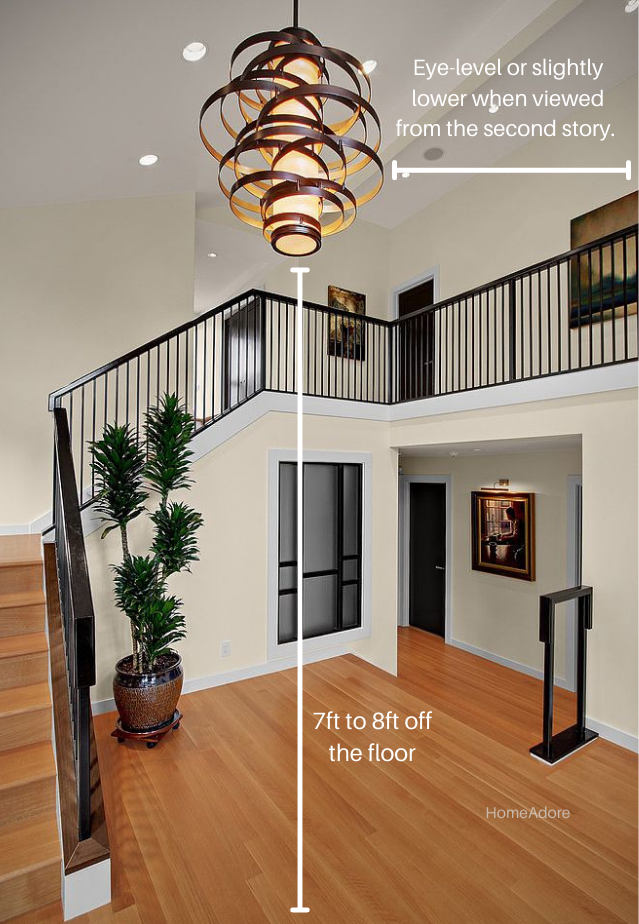 Size of the lighting fixture – Pendant lights vary in shapes and sizes. When choosing a pendant light for your stairway, observe the overall size of your room and stairway. One trick you may use in getting the suggested size of your pendant is to get the length and width of your room in feet and add them together. That total is the diameter your chandelier or pendant light should be in inches. For example, an enclosed stairway has seven feet long and 20 feet wide area. You would choose a fixture that is about 27 inches in diameter.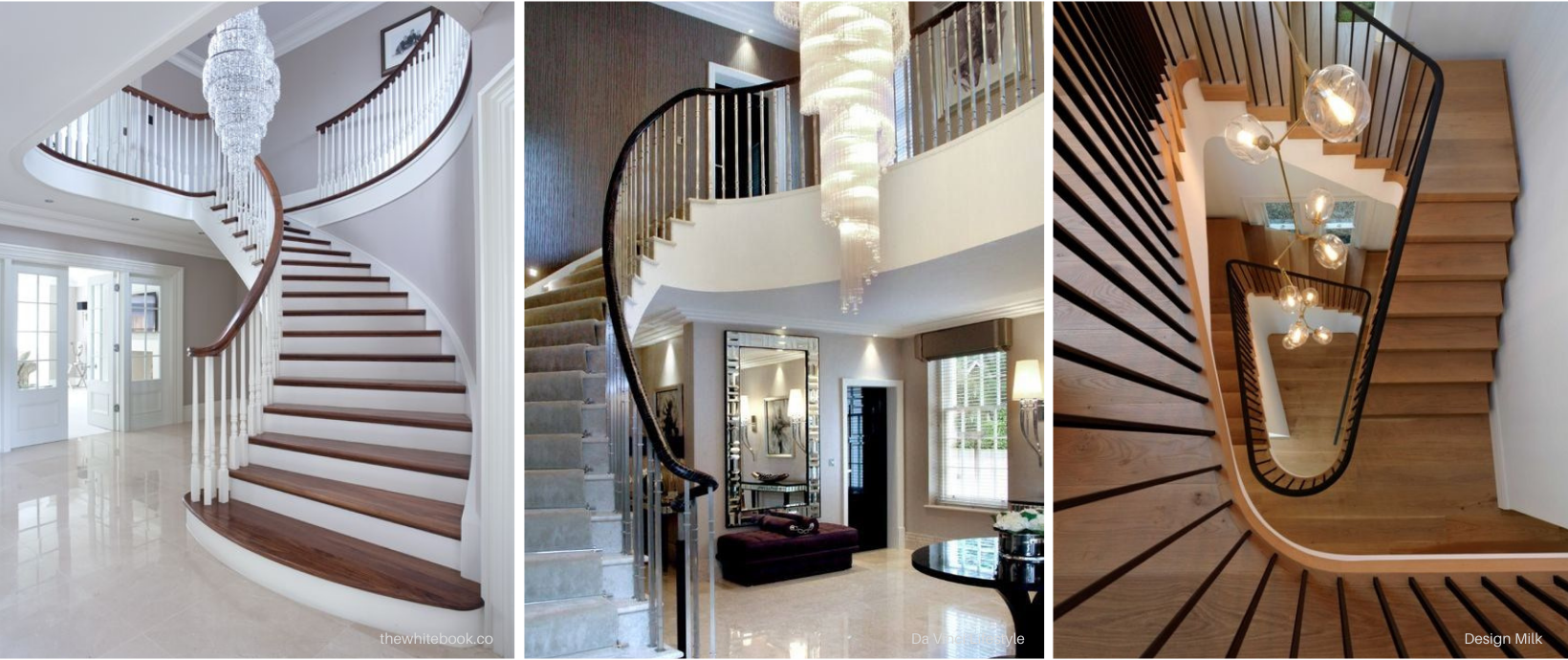 Style – Other than being functional, pendant lights can also be stylish. Select a pendant light that will complement the surroundings and the rest of your home décor. Do you want to achieve a modern look? Traditional? Minimalist?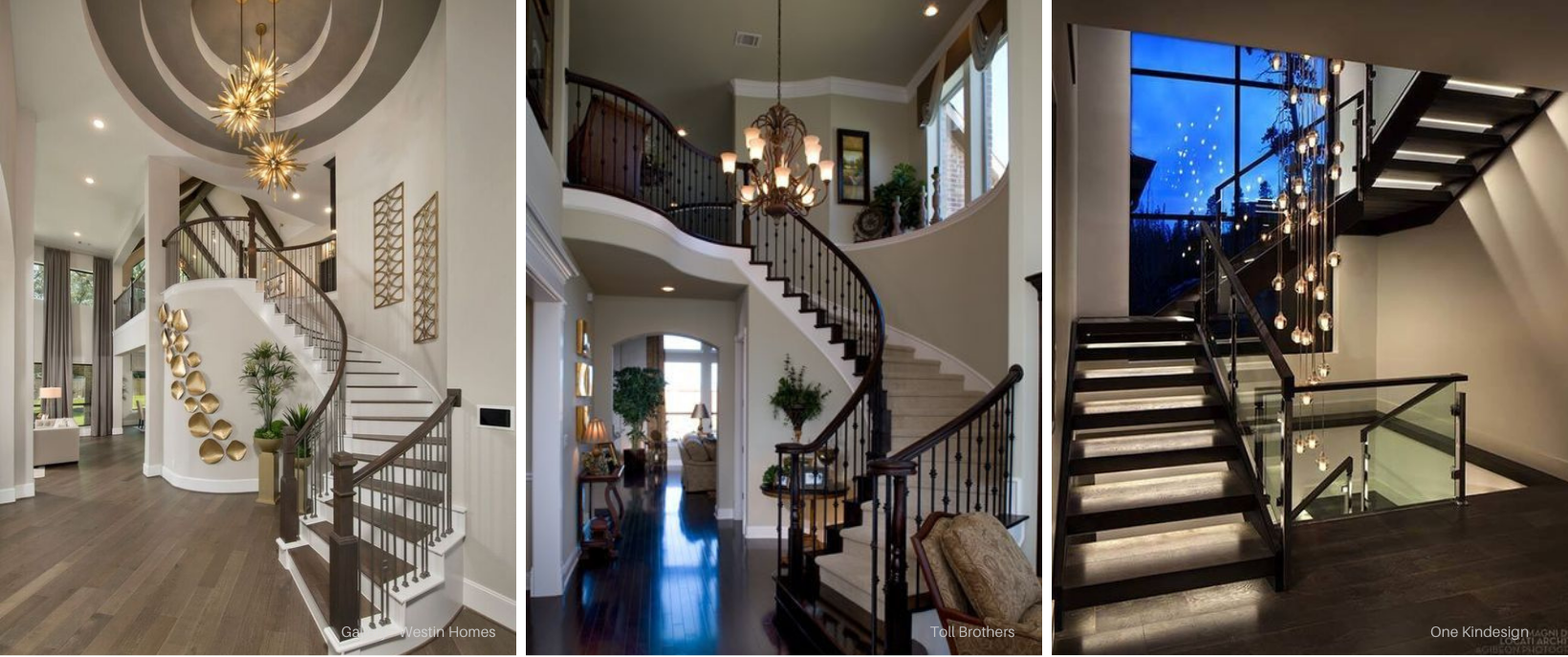 Type - When selecting a pendant light for your stairway, imagine how it's going to look from below and from the second story looking down into the foyer. You want to choose a pendant light that would look good from both perspectives. You may opt to hang clear glass pendant lights in cluster formation as they cast a stunning look from anywhere on the stairs, or you may choose a quite big shiny crystal chandelier for a more grandeur and dramatic look.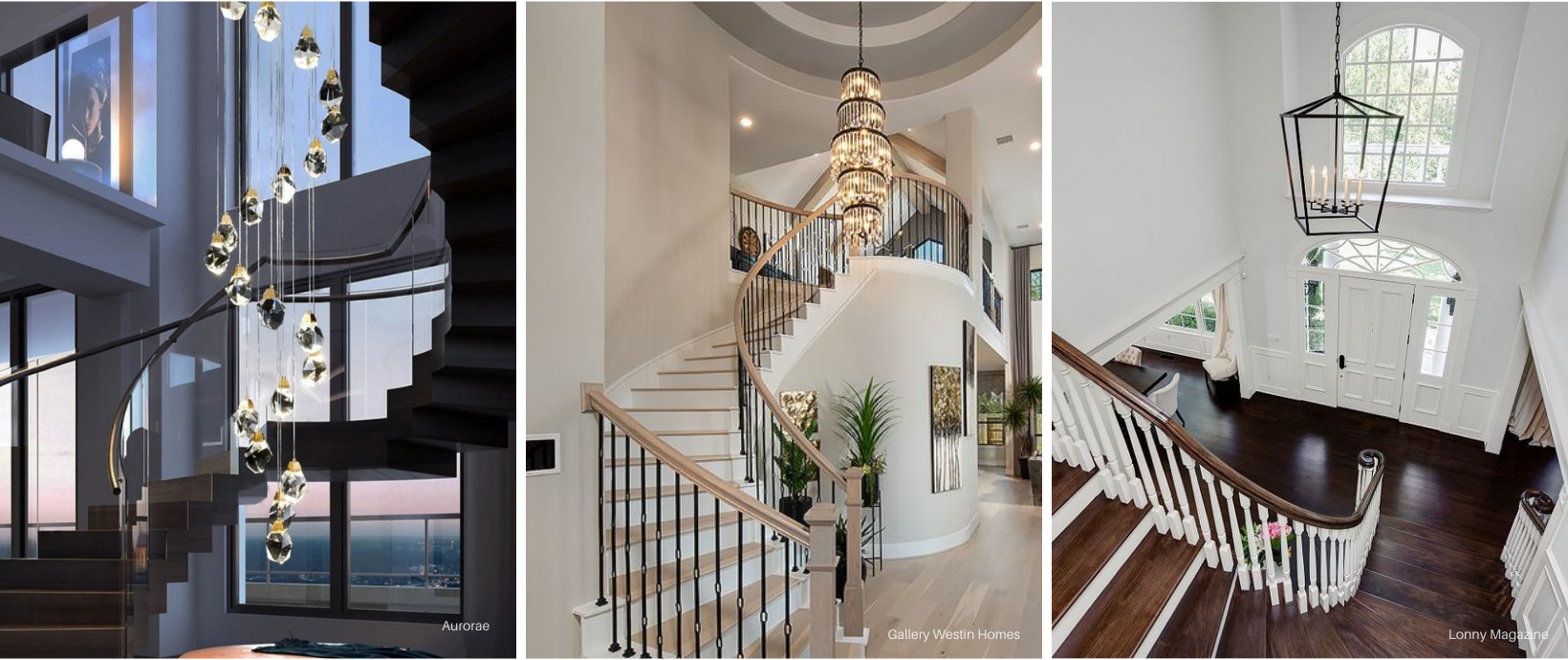 There are astounding options of stunning and functional pendant lights around. Deciding on a light for your stairway can be quite tricky but is also fulfilling. Pendant lights do not only illuminate your stairway, but they can also add character to your home interior.
At Zest lighting, we have a wide selection of designer pendant lights in one place. Each piece is meticulously handpicked and approved by our design enthusiasts to suit our customer's high standards in style. Browse our collection, here.