Posted by Zest Lighting on 9th Mar 2020
In this post, we would like to share with you the top 5 round ball pendant lights that are available online at Zest Lighting. These fittings are a staple in our designer pendant lighting catalogue. Bring out the style and your personality by decorating your home with round ball pendant lights.
Round pendant lights bring a touch of elegance to any room and adds a sense of charm that draws a room together. If you're looking for the right lighting source to create a cozy atmosphere, round pendant lighting is for you.
Round pendant lights are a popular choice for adding to the dining room or living room as they can so easily create a statement for both the family and guests to enjoy. There is no doubt that this elegance comes in part from the soothing nature of symmetry – a circular pendant light knows no hard, abrupt corners that prevent the eyes from following the lines of its shape in one fluid glance.
Round pendant lights come in the shape of a ball and can be called by many names including globe, ball, sphere and ring shaped pendant lights. Most customers utilise this particular design shape as a statement piece with the added function of illuminating a space.
Common areas of use are stairwells, voids, lounges and dining rooms.
These 5 round ball pendants are what we usually recommend our customers when they are looking for a round shaped fitting to hang in their space.
Replica Raimond Puts Suspension Light
The Replica Raimond Puts Pendant Lamp is a perfect sphere of mathematical proportions that bursts alive with tiny LED lights. The result is a beautiful contemporary feature piece that emits the alluring delicate glow of a starry night.
High quality Zest Lighting replica of the original design by Raimond Puts. It's made from stainless steel and transparent lenses are detailed to emit natural glow in all directions.
Available in 2 LED light colours, warm and cool white. Warm White - suitable for most applications, especially residential spaces. Cool White - suitable for most applications, especially large open spaces in commercial environments - bright white.
Please also note that there are 2 variations of our Replica Raimond Pendant Light:
1. There's one model with more LED bulbs per size, which has the following specs (as per original specs):
43cm - 92 x 0.3W LED
61cm - 162 x 0.3W LED
89cm - 252 x 0.3W LED
2. And there's another model with less LED bulbs per size, which has the following specs:
45cm - 42 x 0.3W LED
65cm - 92 x 0.3W LED
89cm - 162 x 0.3W LED
The model with more LED bulbs per size is more expensive than the model with less LED bulbs per size because obviously it uses more LED's.
Looks amazing on its own or in a set with varied heights and sizes - versatile and stylish. If you like to make a statement, you should consider installing The Replica Raimond Puts Pendant Lamp.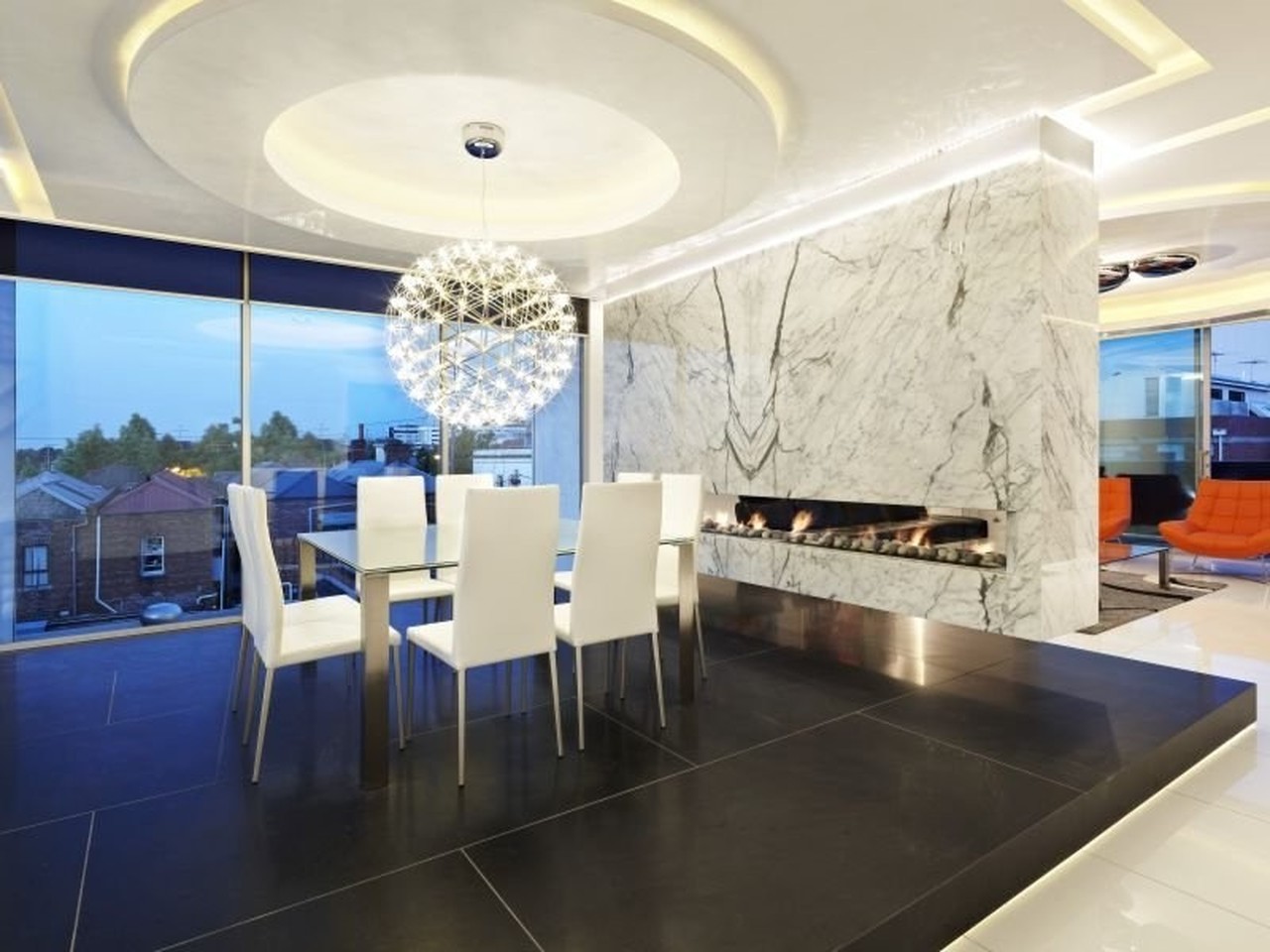 Replica Sandra Lidner Selene Pendant Lamp
A simple masterpiece - it's original design was conceived by the brilliant mind of the minimalist designer Sandra Lidner of the Classicon design house. We offer a fairly good replica of the original. The design is suitable for both home and commercial interiors. Crafted from glass that is perfected into its spherical form. Centrally suspended by powder coated steel arms - available in black, copper and brass fittings.
These stunning round ball globe pendant lights are the most versatile fittings out of the entire list.They can be used in clusters at separate heights for a stairwell or void, or in a series over a bench. They could also be used as a simple bedside pendant light.
We also have multiple sizes and colours available - suitable for almost all applications and space. Moreover, they are an affordable option when you are on a tight budget but also need style.
Replica Bocci 14.3 LED Pendant Chandelier
Our Replica 14.3 Bocci Pendant Chandelier is a stunning piece of illuminated art that is notable for its distinct bubbles within a beautifully plated glass. The fitting spreads warm and comfortable lighting throughout the room with style. It is best used in a series with each light being set at different heights - this will invite your audience into a dream that is filled with a surreal sea of light balls in the sky.
Brushed nickel frame colour with clear dimpled outer glass and inner opal diffuser. Visually subtle and not meant to dominate a room - instead, they are designed for clustering, gaining tremendous visual strength when multiplied.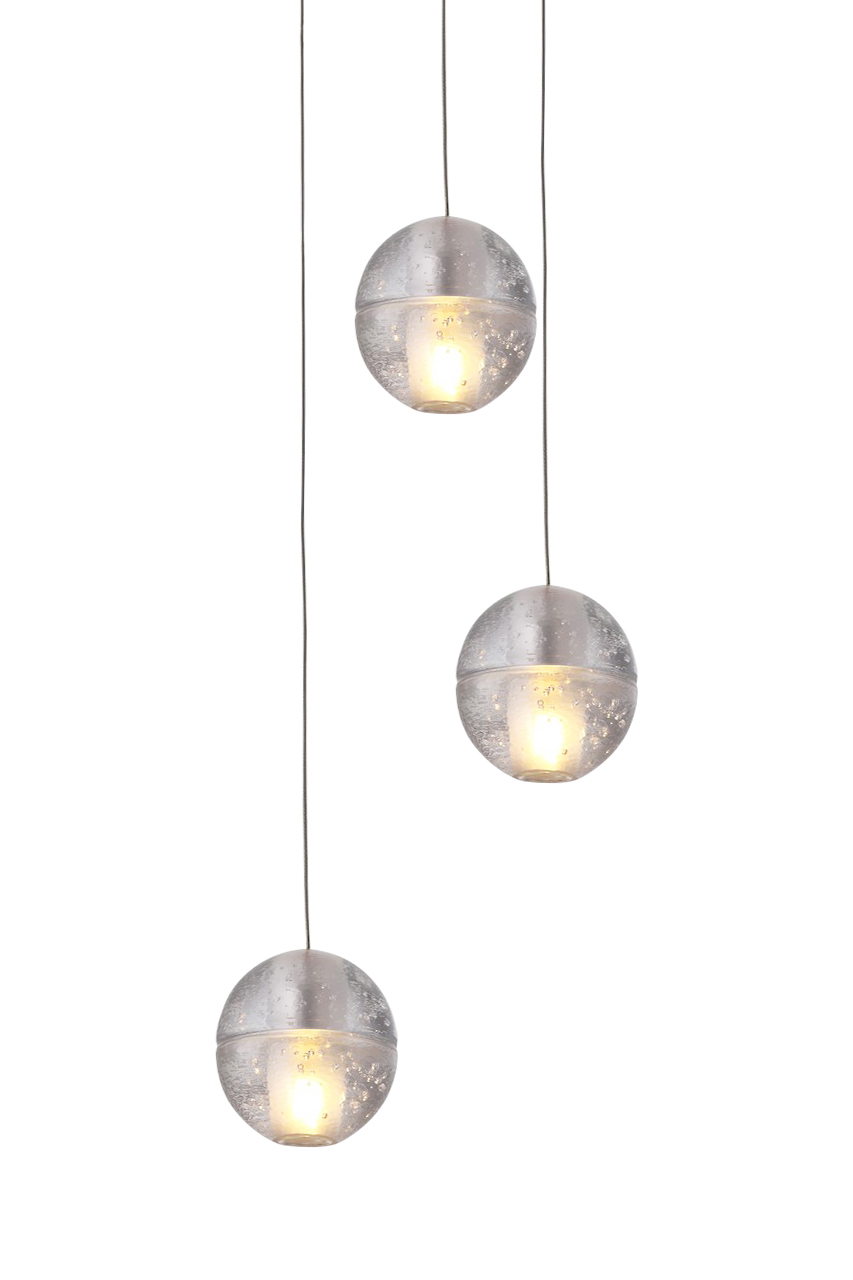 Our replica Flos IC S1 and S2 Pendant Light is a faithful reproduction of the original by London Designer Michael Anastassiades for Italian Design House Flos. Positioned in a seemingly precarious manner, as if it's ready to drop any moment, the perched sphere lends captivating tension to the design.
The marriage of a quirky brass coloured rod with a simple opal glass sphere creates a stunning piece of illuminated art, crafted using premium cut metal, opal, steel and glass. The lamp will fit in with ease in both modern and traditional interiors, being a bold feature piece for your space.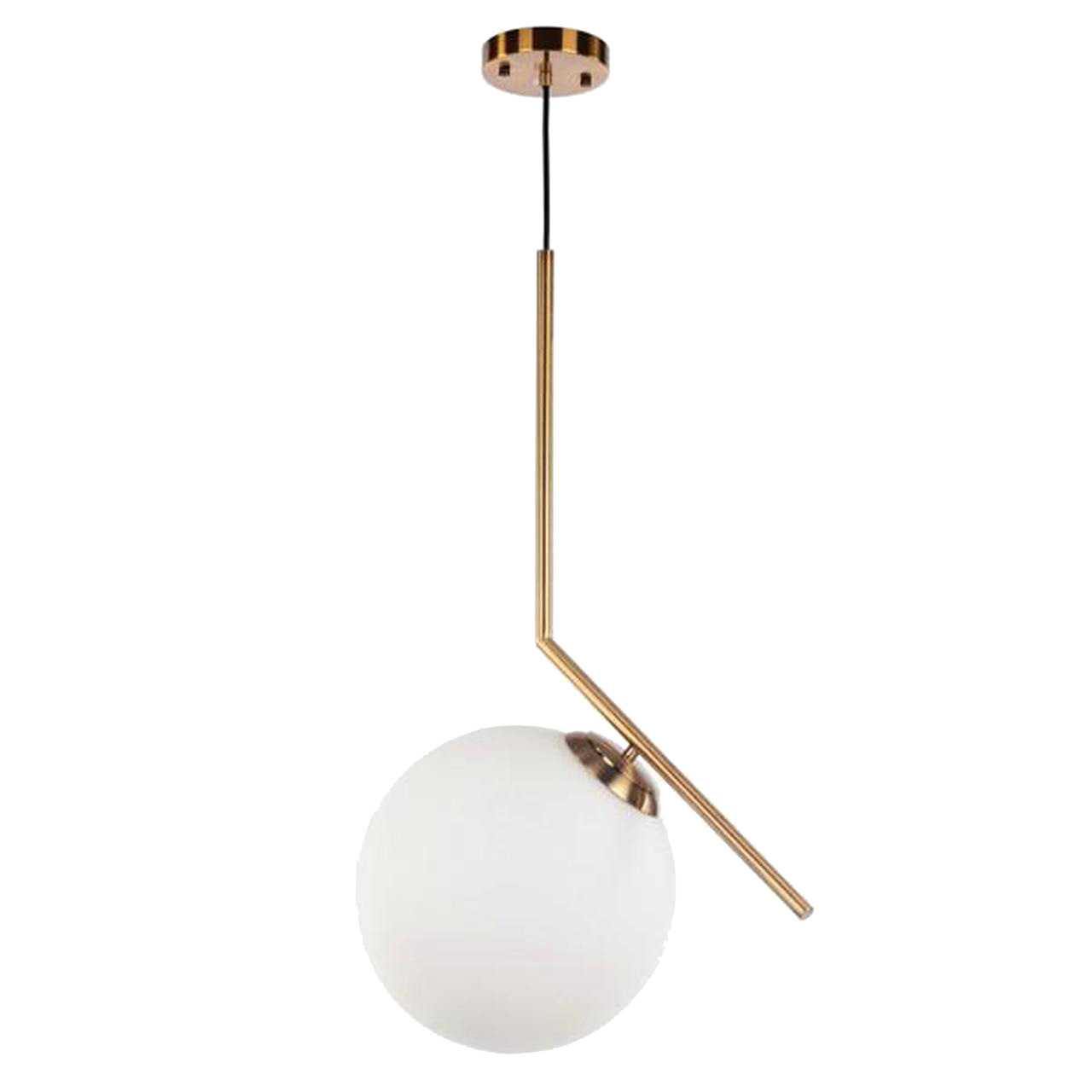 Based on a Victorian-era fixture found in a grand European hotel, The Saxon pendant lamp pairs the intricate open metalwork typical of flame-powered lanterns with the modern drama of an internal candelabra. It would be great as a feature piece for a traditional room - introduce an old world charm to your interiors. Universally beautiful and timeless in design.
If the above top picks don't suit your needs, then we would like to welcome you to browse our full selection of round ball globe pendant lights that are available online at Zest Lighting.