Posted by Zest Lighting on 10th Mar 2020
In this post, we'll share with you our top 5 linear pendant lights. These fittings are a staple in our designer pendant lighting catalogue. Bring out the style and your personality by decorating your home with the best of modern linear pendant lights.
Linear or bar pendant lights are with long and horizontal profiles that illuminate a room broadly. They are composed of several light sources that run along a single canopy. Linear suspension is perfect for kitchen lighting, commonly used on wide counters and islands or above long dining room tables to provide focused bright, elongated illumination.
Linear suspension lighting fixtures are also great for the living room, game room, and recreation areas such as over pool and ping pong tables or seating arrangements since they complement the layout of the space. If you want to make an impression, linear suspension chandeliers can be used as entry lights to glamorously radiate the entrance for your guests.
These 5 linear pendants are what we usually recommend when the customer is looking for a linear shaped fitting to hang over the kitchen island, over the dinning table or a particular spot in their home or office.
Soho 8 Light Modern Pendant Lamp
The Soho 8 Light stems along a line connect glass globes in downward direction, creating a visually striking showpiece that plays on the eyes. Black rod with smoky glass shades, 900mm in length.Show above your hallway or table.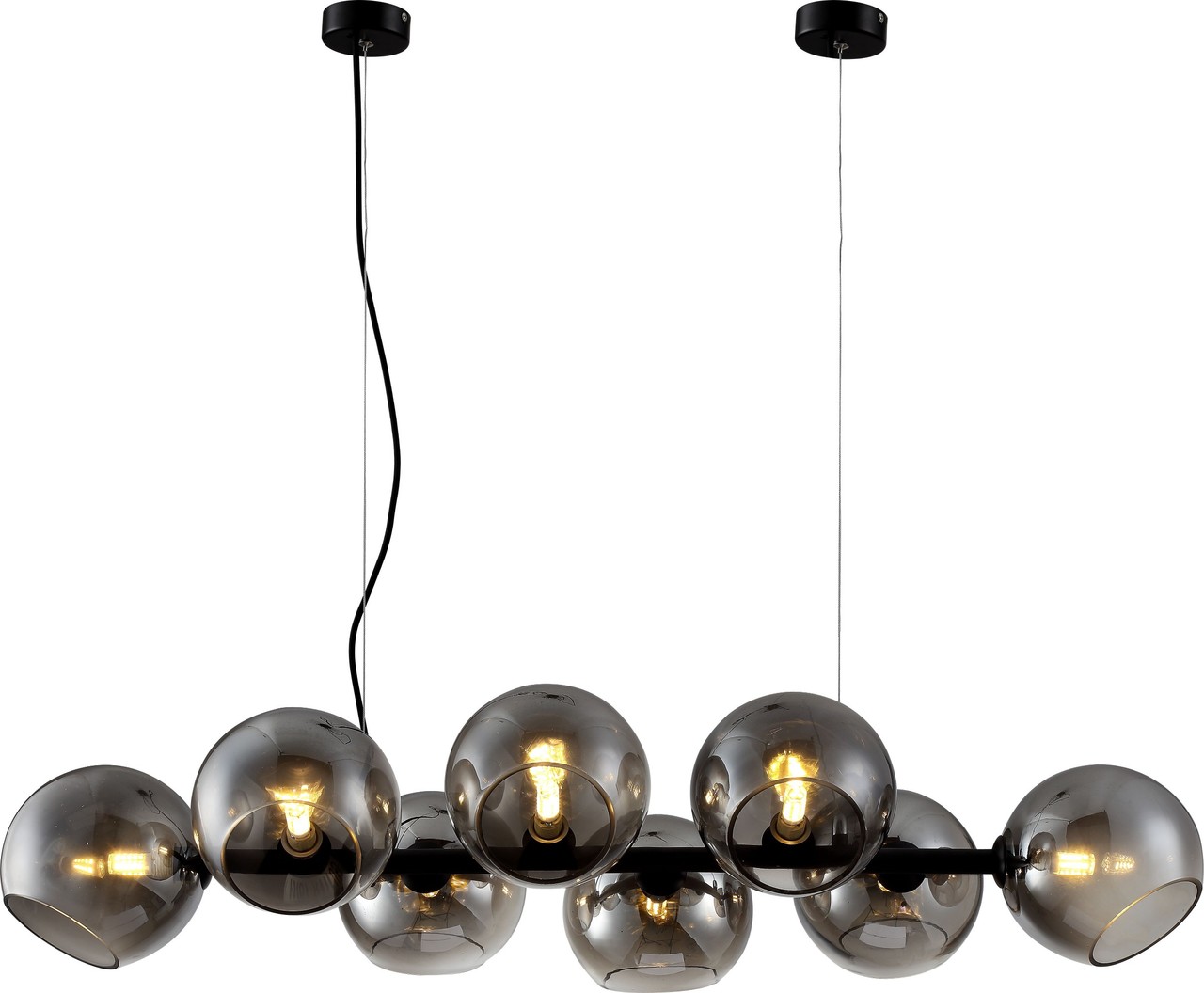 A sleek and contemporary design pendant bar, available in black or white finish with a fine linear structure. Strip Suspended Pendant Light is also available in three sizes 1200mm,1800mm and 2400mm length and is constructed with high lumen Epistar LEDs. It comes with a clever dip switch on top for changing colour temperature with one luminaire. Suitable for offices, hotels, over bench tops, for domestic and commercial applications.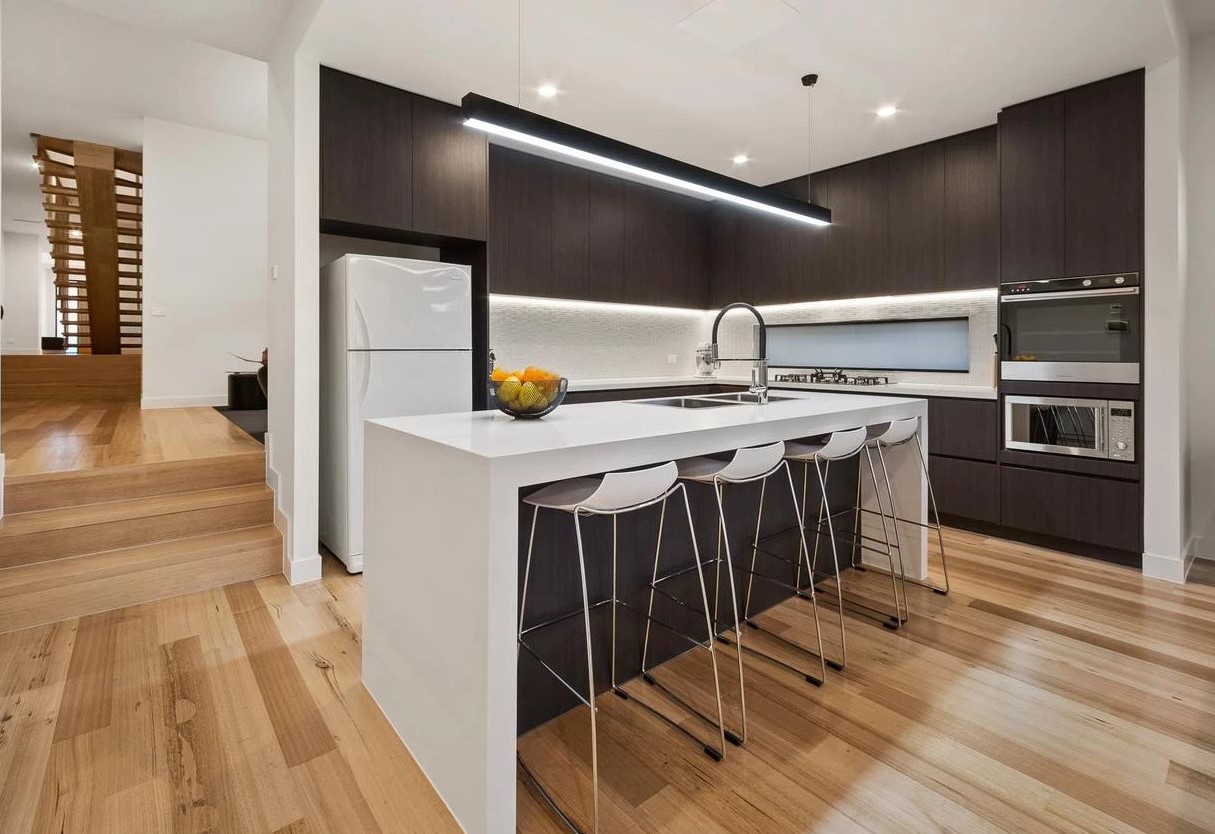 Replica Seppo Koho Owalo 7000 Pendant Lamp - Premium
Faithful reproduction by Zest Lighting of the original by Seppo Koho for Secto Design. Premium quality. Made from laminated birch wood slats and rings of aircraft plywood. Design features a long simple design with rows of wooden slats for a Scandi look and feel. The wood helps to emit a soft luminous glow that will delight. Latest LED Lighting technology is combined with a simple Scandinavian design to create a decorative and functional pendant light. A simple yet sophisticated piece of illuminated art that will inspire contemporary interiors.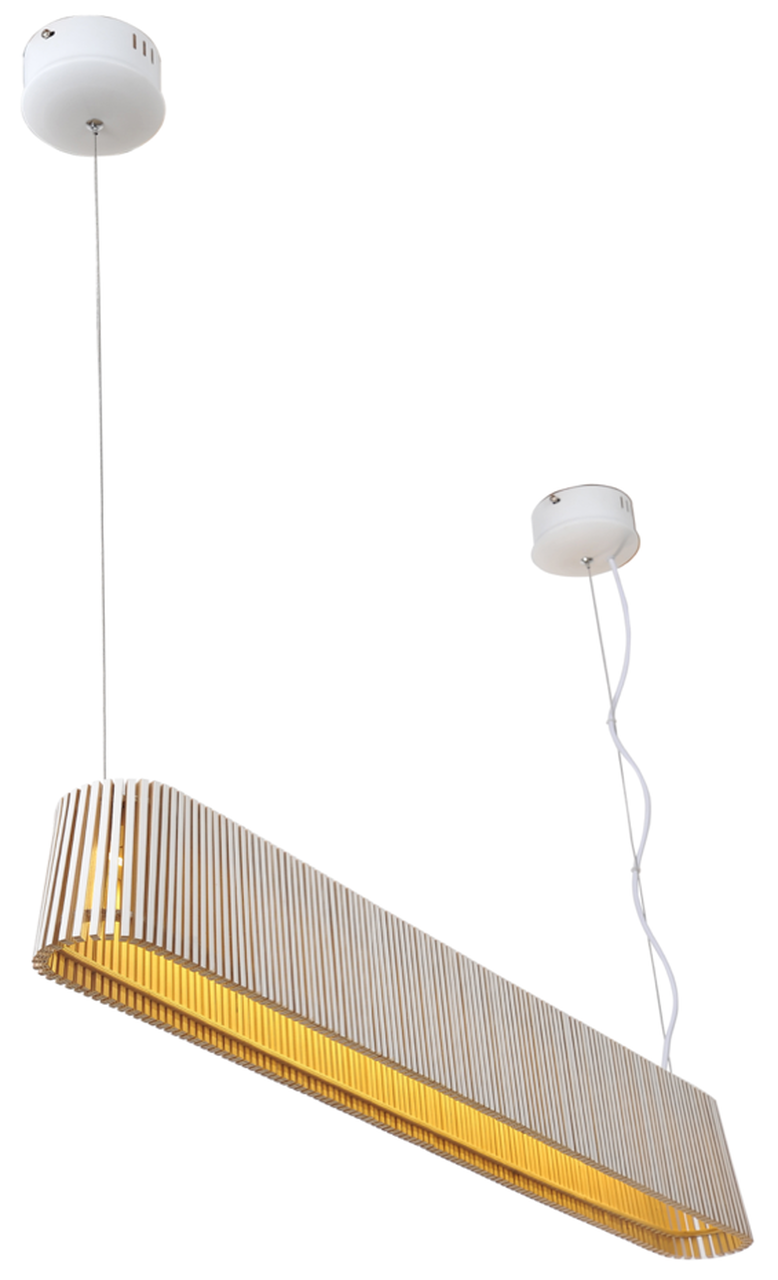 River Extra Long Linear Copper Iron Pendant Light
A rustic perforated pendant light with an industrial feel. This pendant is designed to patina over time for a vintage aesthetic. Perfect for over a kitchen counter or dining table. The River Extra Long takes 4 light globes and has 2 chains and ceiling roses to balance the shade. Also available in other finishers - brass, white and zinc.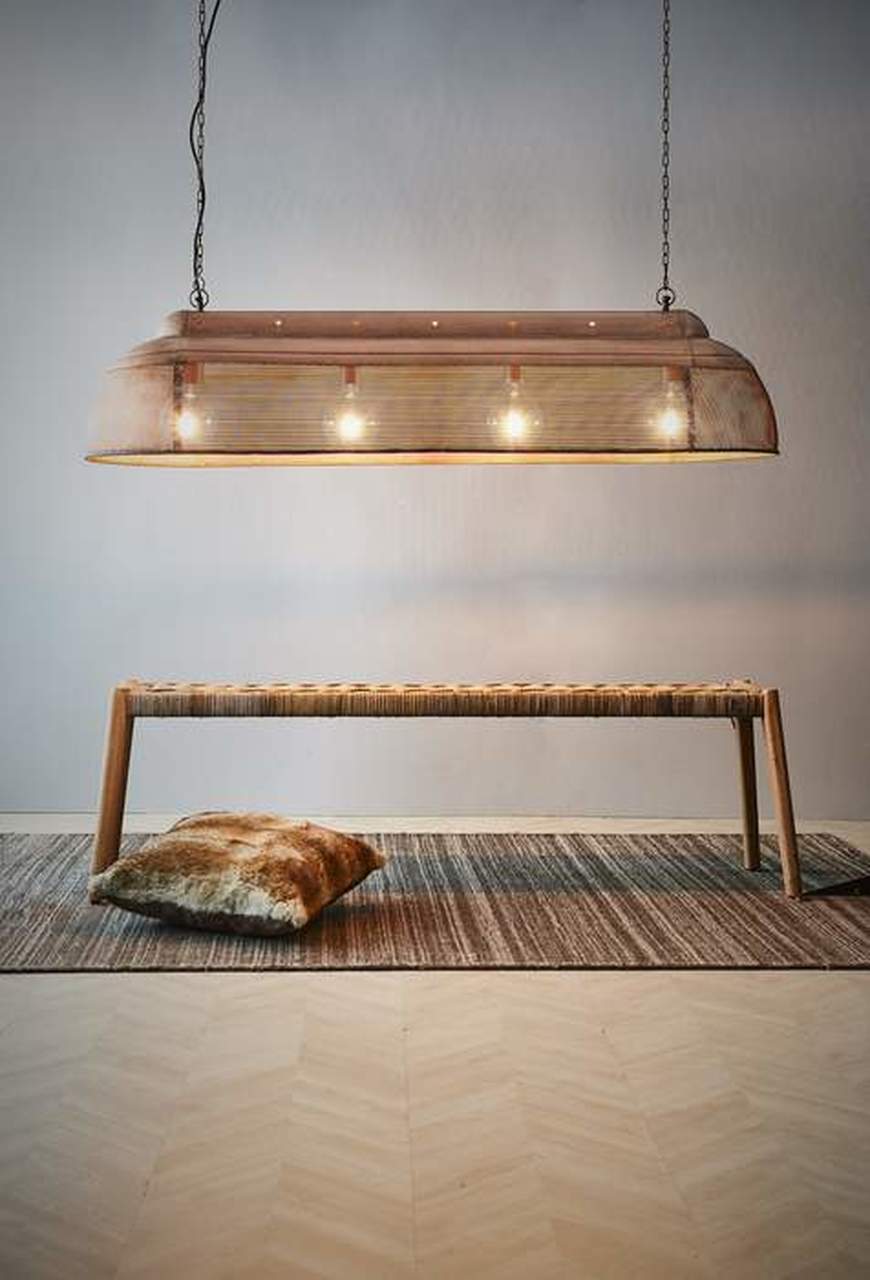 Como Cone 3 light Bar Pendant Light
Looking for the perfect pendant over a kitchen bench, bar or pool table? Look no further than the Como 3 light bar pendant, measuring at 900mm long with an adjustable suspension. Painted matt black, with antique brass/brushed chrome detailing, and finished with a quality woven fabric suspension, the Como ticks all the boxes.
Shop Linear Bar Pendant Lights at Zest Lighting
If the above top picks don't suit your needs, we welcome you to browse and shop all of our linear pendant lights available at Zest Lighting. We have a large selection of pendant lights online to suit most applications and budgets.
Zest Lighting is an online lighting shop based in Sydney, Australia. We are an Australian owned business and ship Australia wide. If you have any questions, please don't hesitate to contact us.