Posted by Zest Lighting on 24th Feb 2020
In this blog post, we are going to share with you our top 5 most popular dome pendant lights that are available at Zest Lighting. These fittings are a staple in our designer pendant lighting catalogue and are perfect for most applications needing a dome shaped pendant shade.
A dome light can be decorative and engaging while still providing functional downward task lighting with a good light spread (both, a stylish and functional piece of furniture).
These 5 dome pendants are what we usually recommend when a customer is looking for a dome shaped fitting to hang over a table or direct downward illumination to a particular spot in their home or office.
In terms of design, functionality and popularity, these dome pendant lights are the best we offer at Zest Lighting.
Replica Skygarden Pendant Light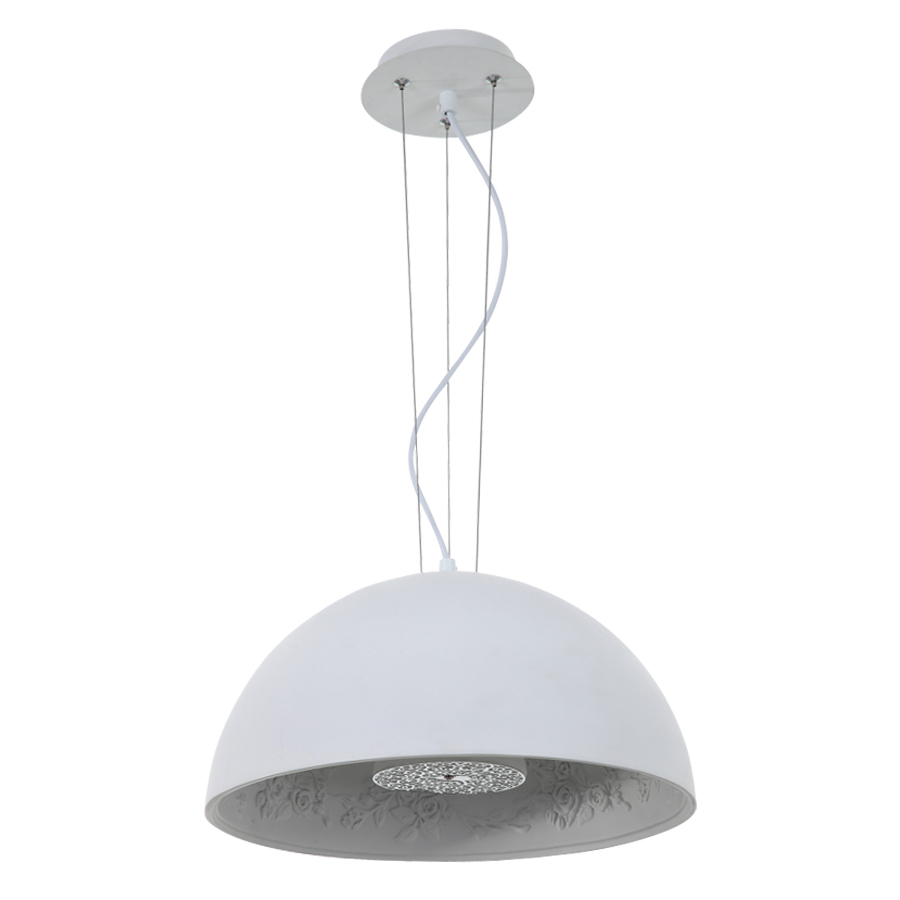 Available in multiple colours and sizes, the Replica Skygarden is a beautiful lighting feature that transforms into a decorative art piece when looking upwards - hence the name, Skygarden.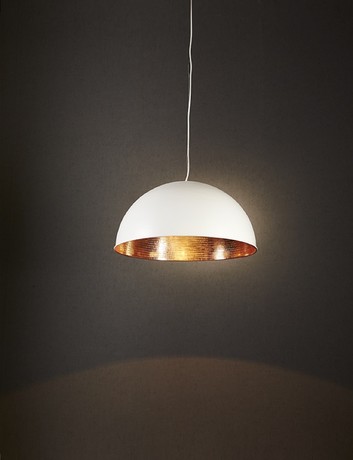 This designer dome pendant light is a stunning contemporary lighting piece that will illuminate your interiors with style. Its dome shaped shade is beautifully juxtaposed by a different coloured interior to create an impressive visual for your space - comes in many colour combinations (picture above is showing white shade with copper interior). With a diameter of 61cm, this alluring light fitting can provide ambient direct lighting for large spaces - a versatile and functional piece that is drenched in style.
Replica Benjamin Hubert Spinning BH2 Pendant Light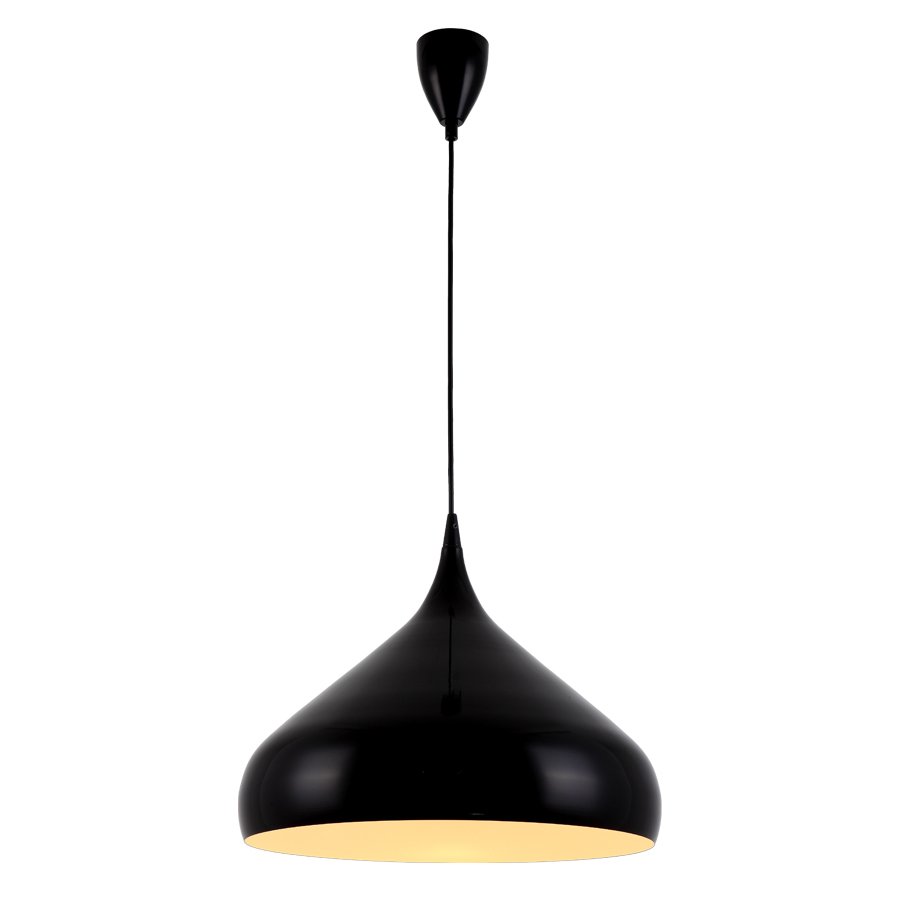 This simple dome shaped pendant light combines a sleek sexy design with a simple and clean profile to create a beautiful effect. Commonly used in bars and restaurants, the Replica BH2 Pendant is an affordable option with a variety of colours available to suit most applications.
Noir Large Black Label Red Pendant Light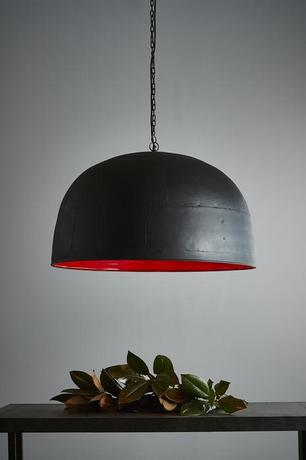 The Noir Dome Shaped Black Label Pendant Lighting range consists of a mid-sized riveted dome with a matte black exterior and a dramatic coloured interior. Inspired by Noir art, this stunning dome shaped pendant will ignite darker interiors. It is a big and bold piece of illuminated art that can ignite most interior spaces.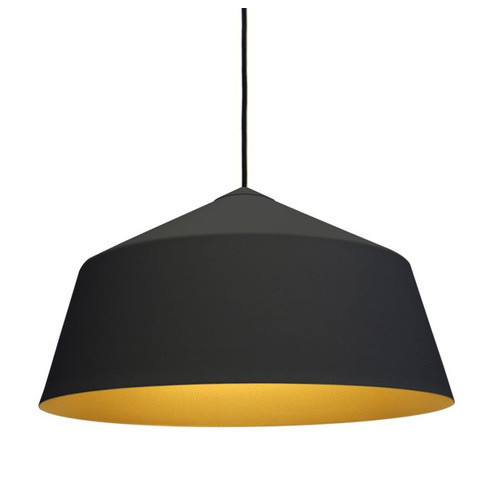 Inspired by the shape of Victorian Circus tents, this fun and flirty pendant lamp will brighten up your space. Simple design with funky colours create a warm and fun source of illumination.
Shop at Zest Lighting
If these fittings don't suit your needs, we welcome you to browse and shop all of our dome pendant lights at Zest Lighting. We have a large selection of dome pendant lights to suit most applications and budgets. On top of the collections we have hand picked for you, we also offer the following services to all our our dear customers:
Free and Fast Shipping
We are pleased to deliver your goods straight to your door and will deliver it for FREE to all metro areas in Australia - no minimum orders. For regional areas, you will pay only $29.95 flat rate shipping. We deliver Australia wide.
100% Secure Online Payment
We accept all major credit cards via our secure PayPal express check out - the most convenient, safe and secure option available.
Best Price Guarantee
We are committed to providing you the best designs in lighting at the best possible prices.
If you happen to find a better advertised price on an identical product that's in stock somewhere else, we will not only match it, we will beat it by 5%.
14 Day Easy Returns
We offer a full refund or exchange for change of mind purchases within a 14 day period with proof of purchase (website order confirmation email). Our returns process is a breeze. Shop with confidence at Zest.
In Stock Guarantee
We endeavour to ensure that every product listed on site is in stock and ready to ship within 2-3 business days.
12 Months Warranty
All our high quality products come with a 12 month warranty. Our mission is to offer you the highest quality goods at an affordable price.
Best Collection of Lighting Designs
Our design enthusiasts meticulously hand pick and approve each design to ensure a large but curated collection that fits our customers high standards in style.
Shop our large range of the best designs in lighting in one place.
Expert Advice + Service
We are a boutique store that specialises in the sale of designer lighting reproductions and originals - our small team of dedicated Australian based experts will ensure that that your online shopping experience with us is easy, enjoyable and inspiring.
Contact Us
We are based in Sydney Australia and can ship Australia wide. Please feel free to contact us if you have any questions.