Posted by Zest Lighting on 12th Mar 2020
Black is used as a contrasting element to create a striking statement. You can use black in multiple ways. You can never go wrong with black, so they say. From black furniture, black prints, black walls, finishes, and fixtures, black is pretty much all over the place.
Using the color black adds a focal point of color that grounds, anchors, and adds a sophisticated look to a room. Use black alone or with other accent colors to create a style that's classic and simple.
Here we feature our top 5 black pendant lights, ranging from timeless icons to cutting-edge designs.
Replica Atle Tveit Acorn Pendant Light - Black
The black Acorn pendant light is crafted carefully from a combination of wood and aluminum. The oak top wooden portion and the aluminum white shade are just perfect to feature the elegance and stunning beauty of the pendant lamp. Inspired by the Nordic autumn forest and oak acorn form, the lamp would make a perfect addition to your dining room and living room areas. The pendant lamp features an acorn shape made from wood and aluminum.
Replica Space Copenhagen SC7 Pendant Light
The Replica Copenhagen Pendant SC7 is an exercise in contrasts - combining the classic and the modern, the maritime and the industrial.The black finish provides a near-neutral background which allows other elements of the interior to stand out - can be formal and sophisticated, and it makes other (lighter) colors pop. This beautiful pendant is widest in the middle and gets smaller at the open top and bottom - it was designed this way to ensure that the lamp has a substantial body, while still protecting you from looking directly into the light, thereby making its design both stylish and super functional.
Replica Jasper Morrison Smithfield Suspension Lamp - Black
Our Replica Jasper Morrison Smithfield Suspension Lamp in black is a stylish and functional lighting solution for your contemporary interiors. A beautiful suspension lamp that provides direct lighting - perfect in an area that needs direct light such as kitchen and dining settings. The fitting is 60cm diameter and 21cm height - a big and elegant lighting structure for your home, office, or shop.
Replica Artek A110 Hand Grenade Pendant Lamp
Alvar Aaltos Pendant Light A110 from Artek, come to be known as the 'Hand Grenade Lamp' was originally designed in 1952 for the Finnish Engineer Association Building. It got its name due to its characteristic thin body and thick head form, which resembles a German stick hand grenade. Made by hand with great care to ensure the perfect balance of weight and texture. It's simple and stylish design makes it a versatile piece for any environment.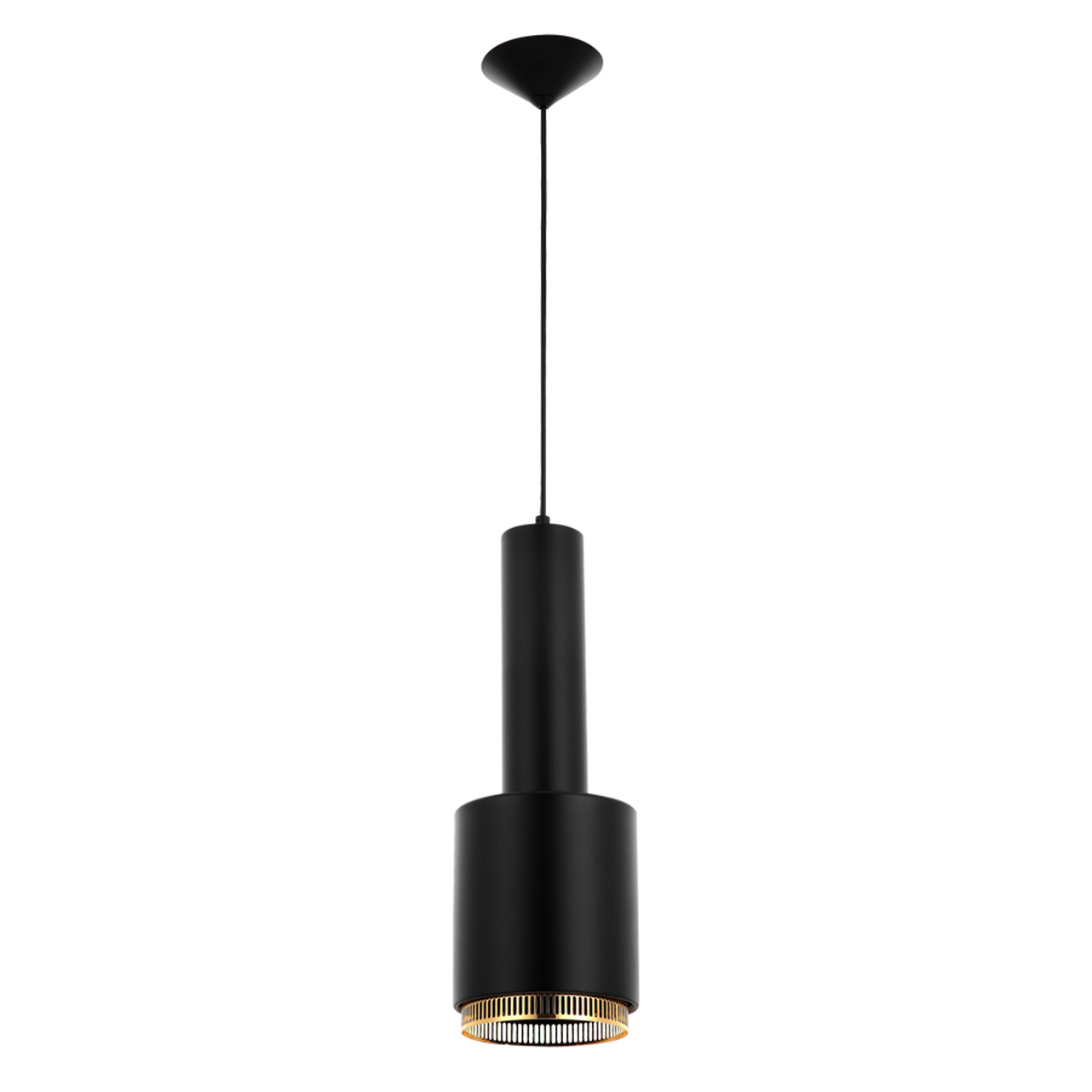 Replica Fontana Arte Pangen Pendant Light
This lampshade is a fluid, minimal dome shape, its lacquer finish and modern colors ensuring surprising lighting. The Pangen Pendant Light is a simple dome shaped pendant light originally designed by Archives for Fontana Arte. Launched in 2012, it has become a modern day contemporary classic - its elegant dome shaped profile makes it a versatile piece for any environment. With the juxtapositioning of a painted aluminium exterior with a white interior, the Pangen Pendant Light exhibits simple yet sophisticated artistry - a conveyor of light.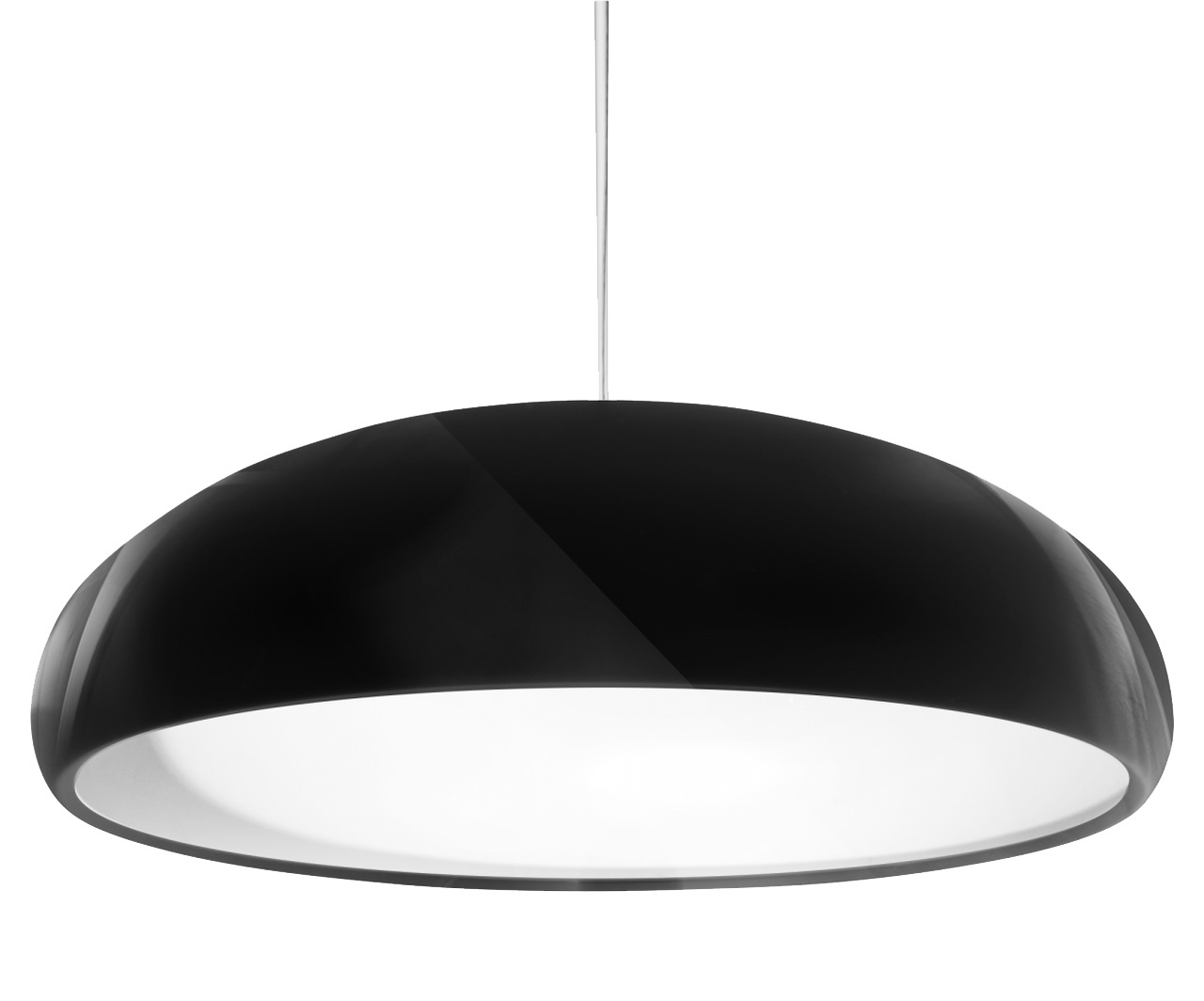 If the list above does not suit your needs, budget or tastes, then we welcome you to browse our full selection of Black Pendant Lights that are available at Zest Lighting.
Zest Lighting is an online lighting shop based in Sydney, Australia. We are an Australian owned business and ship Australia wide. If you have any questions, please don't hesitate to contact us.