Posted by Zest Lighting on 9th Mar 2020
In this post, we would like to share with you the top 5 bell shaped pendant lights that are available online at Zest Lighting. These fittings are a staple in our designer pendant lighting catalogue, and are universally appealing to suit most functions and applications.
Bell pendant lights are very suitable for task illumination. These lights supply intense, direct light that is best for fine-detailed work, including reading and cooking. As such, they are a common choice for illumination above kitchen islands. On their own, bell-shaped pendant lights look great. Their stylish elegance is only enhanced when placed in an exquisitely decorated room. Instead of standing out as the area's only point of interest, bell pendant lighting melds seamlessly with the fine furnishings to create a bigger impact.
Bell pendant lights obviously get its name by its iconic narrow open dome shape that looks like the iconic bell. However, this particular shape is also called by many other terms including half egg and half dome shapes.
Common areas of use for Bell Pendant Lights are in a series over a bench, a cluster of different sizes in a void or in a set by the bedside. It is an incredibly versatile shape that can fit into most interiors with ease. They can be a subtle addition to your space, or it can serve as a statement piece depending on the size and numbers used in a particular room and space.
These 5 bell pendants are what we usually recommend when customers are looking for a bell shaped fitting to illuminate their space with style. The top 5 collection is a list of the most versatile and stylish fittings of this particular shape that is available at Zest Lighting - they are popular for a very good reason.
Moreover, we offer all types of Bell Pendant Lights - from the type of materials that it's made from to the size and colour, you will surely find something that would suit your taste and needs. If not from this list, then definitely from our full collection of Bell Pendant Lights.
The beautifully hand crafted bell shaped concrete pendant is an original piece of illuminated art designed by local Australian designer Paul Mulhearn. The concrete pendant is a unique take on contemporary lighting art, with emphasis on simple lines and raw materials.Crafted from actual hand caste concrete for a raw matt texture and durability. It can suit almost any interior with grace but industrial and contemporary settings are its main domain. A truly beautiful light that will add warmth and texture.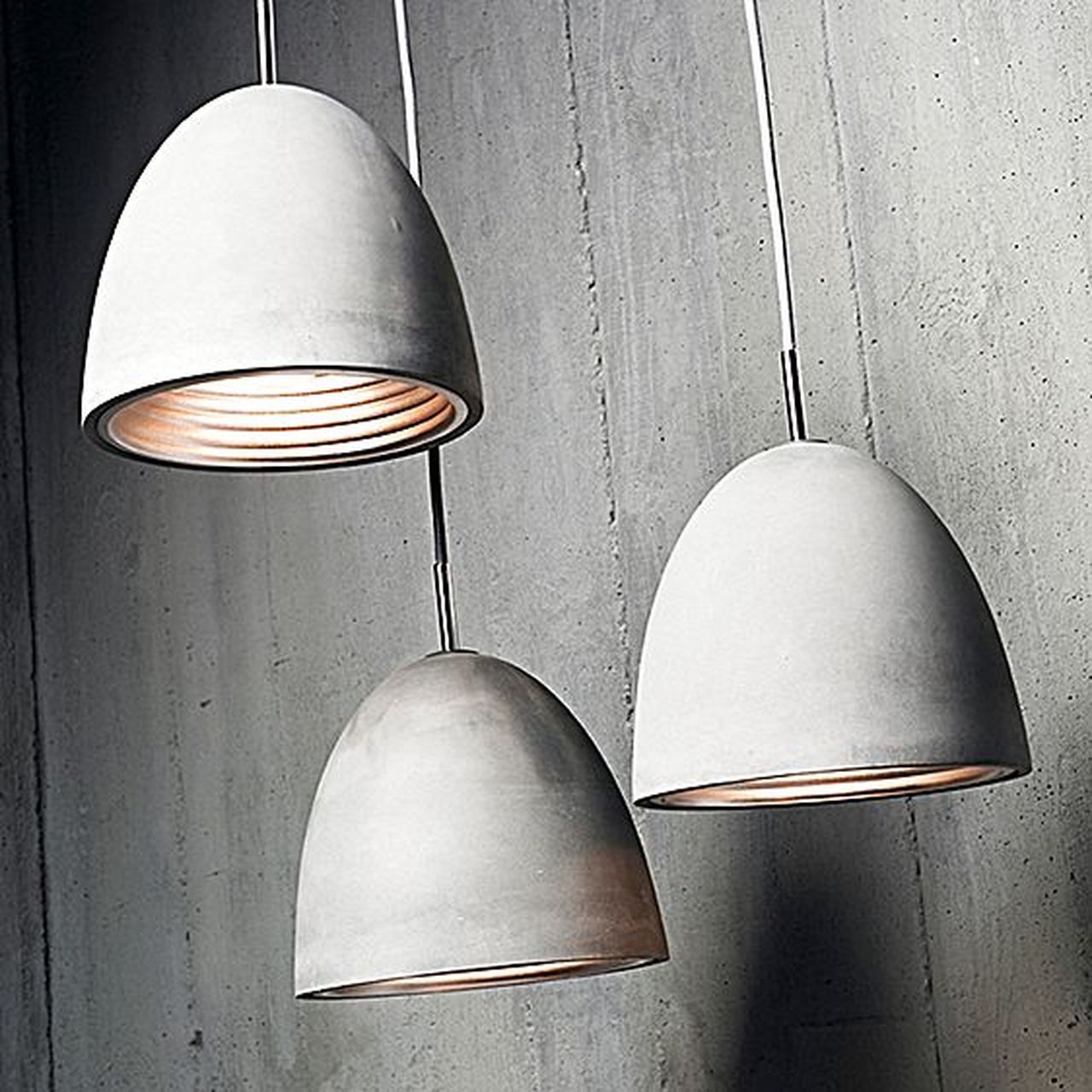 Replica Cecilie Manz Caravaggio Pendant
The Replica Cecilie Manz Caravaggio Pendant Light is a timeless beauty that is perfect for any contemporary or industrial style living space. The pendant is sleek, modern, elegant and industrial at the same time. A design classic that will look amazing in any space. Simplicity is really the ultimate form of sophistication. Has an opening at the top that allows light to burst upwards illuminating both the suspension and cord which add to the rooms ambient light.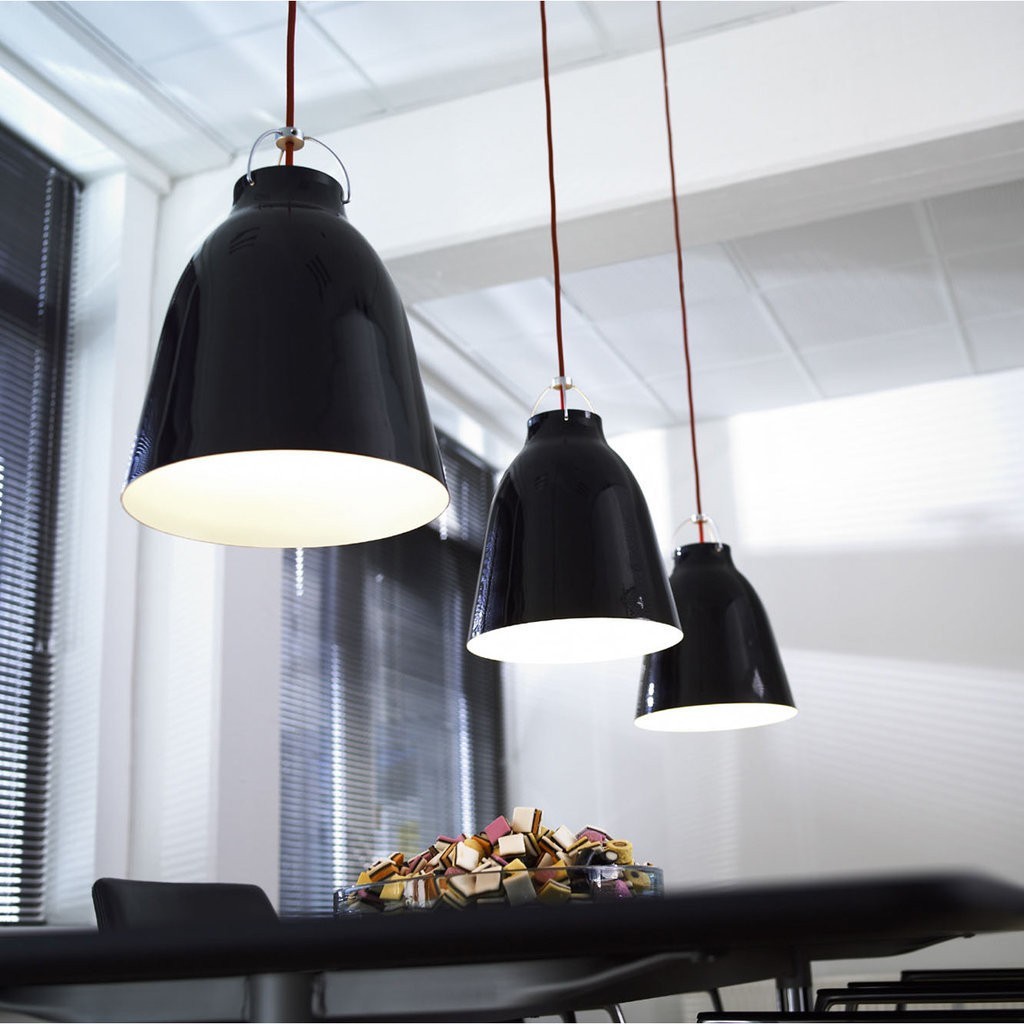 Replica Graypants Scraplight Bell Pendant Light
Our Replica Scraplight Bell Pendant Light is a raw and unique take on contemporary lighting. The scraplight shades are hand made from recycled cardboard boxes. This Bell Lamp looks amazing on its own or as part of a "Solar System" of Scraplights.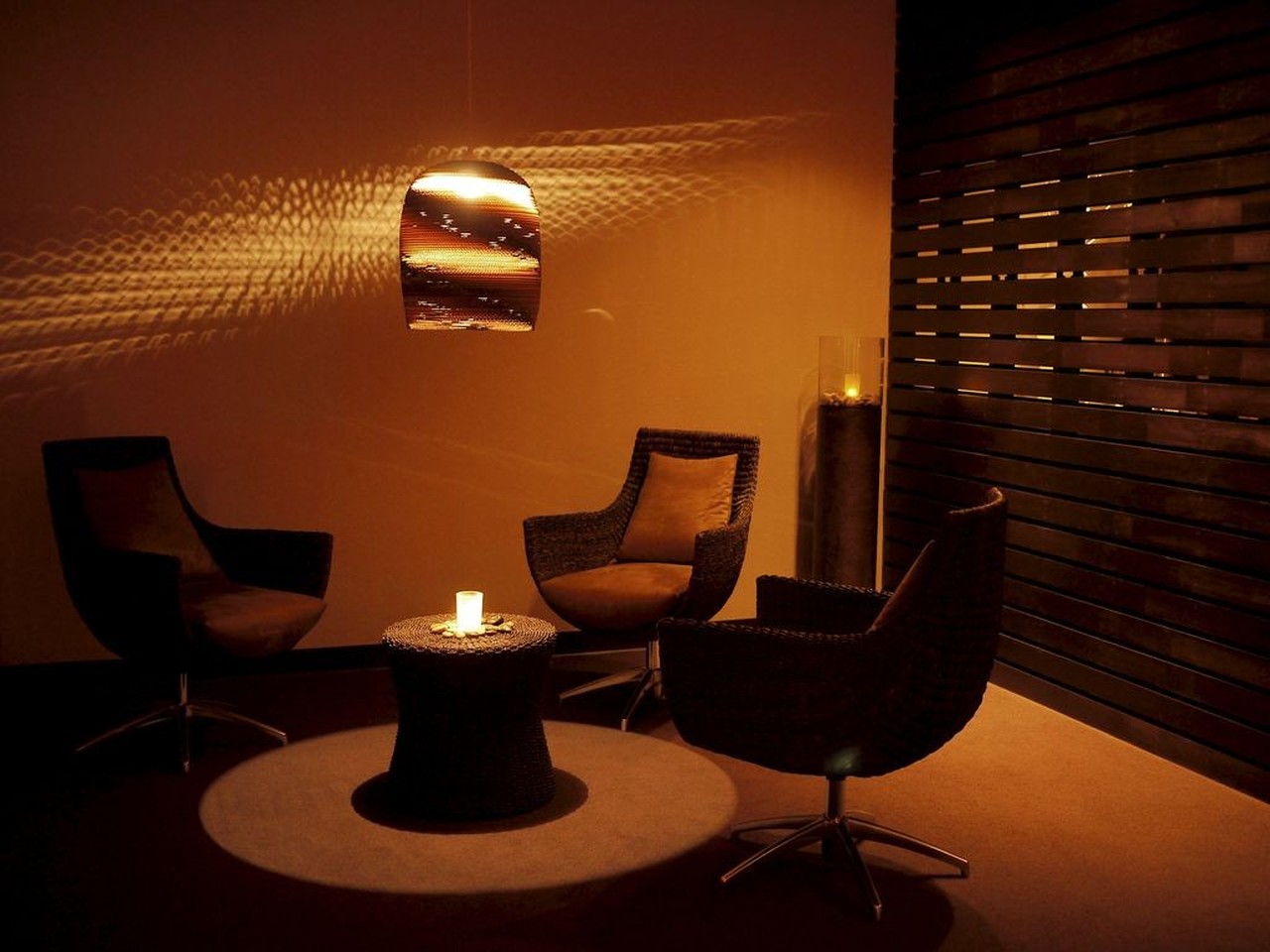 Dolce Beaten Brass Pendant Light
The Dolce Beaten Brass Pendant Light is an exquisite piece of lighting - A stunning hanging lamp with a unique beaten metal texture with a polished deep brass interior and exterior. It ignites into a beautiful brass glow when switched on at night and serves as a striking lighting feature by day. Also available in other finishes - copper, silver, and white.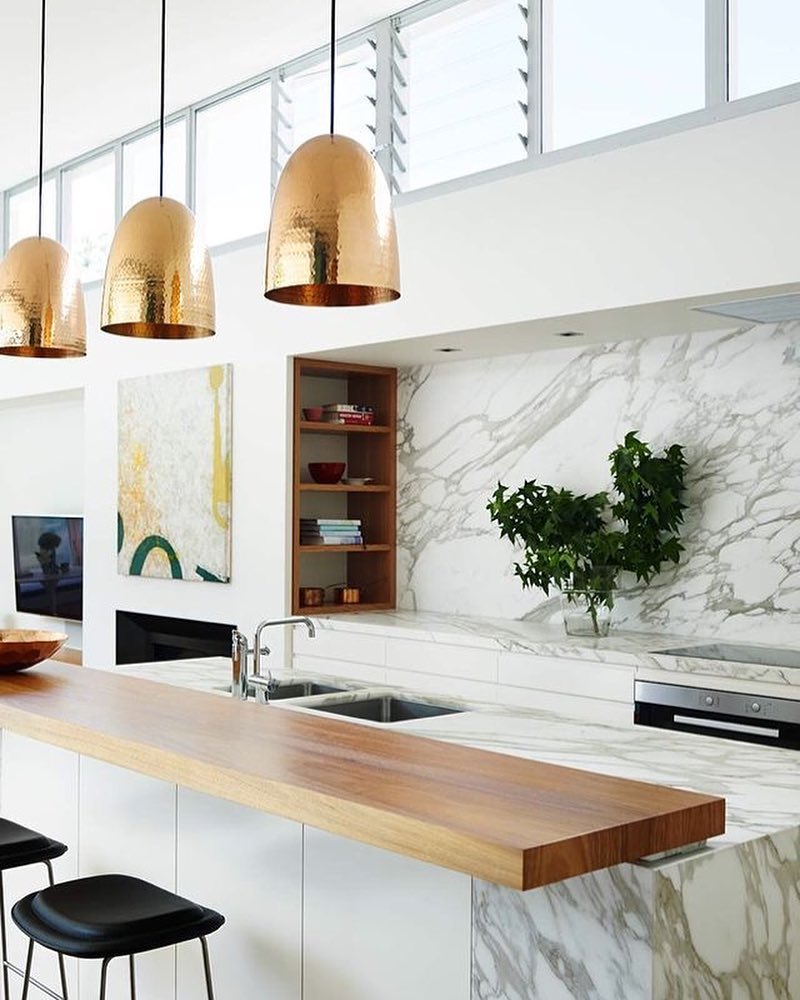 Egg Black Label Copper Pendant Light
The Egg Black Label Copper Pendant Light is an absolutely stunning contemporary light fitting from acclaimed Australian lighting company Emac and Lawton. The contrast in colour and materials in a contemporary shape makes it a beautiful and versatile piece that is suitable for any space. Simple, elegant and versatile ceiling light design. Also available with a silver or brass beaten interior - adjust the colours for different rooms.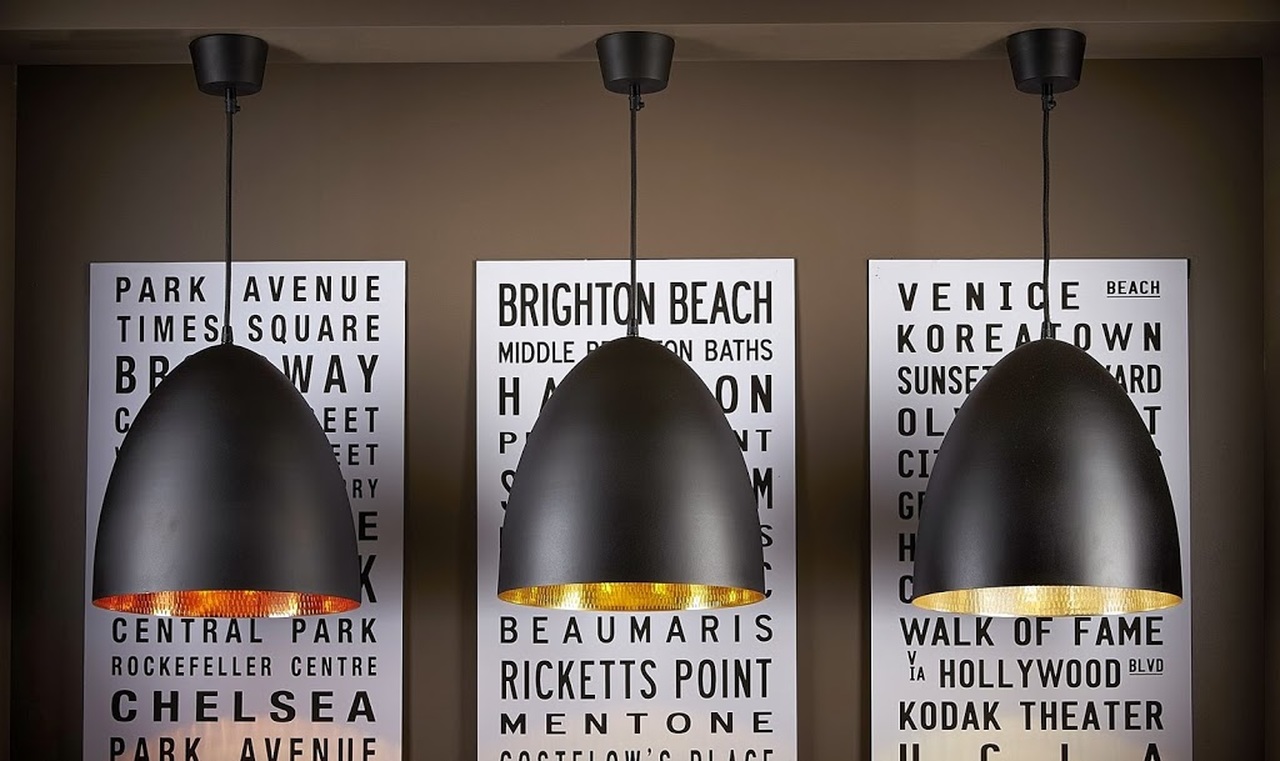 Shop Bell Pendant Lights at Zest Lighting
If the list above does not suit your needs, budget or tastes, then we welcome you to browse our full selection of Bell Pendant Lights that are available.
We are an Australian owned online lighting shop based in Sydney - our goal is to offer you the best in designer lighting at an affordable price. We ship Australia wide and have customer service available on call from Monday to Friday. If you have any questions, please don't hesitate to contact us.
We look forward to sharing our zest for lights with you.