Posted by Zest Lighting on 15th Dec 2020
In this post, we'll share with you our top 5 kitchen pendant lights. These fittings are a staple in our designer pendant lighting catalogue. Bring out the style and your personality by decorating your home with the best of kitchen pendant lights.
Kitchen pendants would either serve as ambient lighting to illuminate the whole room, or as a task lighting to light a workspace or as an accent lighting to create a focal point. Generally, kitchen pendants are used above kitchen islands in a series or row to provide stylish downwards illuminations.
These 5 pendants are what we usually recommend when the customer is looking for kitchen shaped pendants to hang over the kitchen island, over the dinning table.
A trio of Concrete gray pendants to hang above your kitchen island is one way to add a functional piece as well as drama to the room - an original piece of illuminated art by local Australian designer Paul Mulhearn. A unique take on contemporary lighting art, with emphasis on simple lines and raw materials. A truly beautiful light that will add warmth and texture.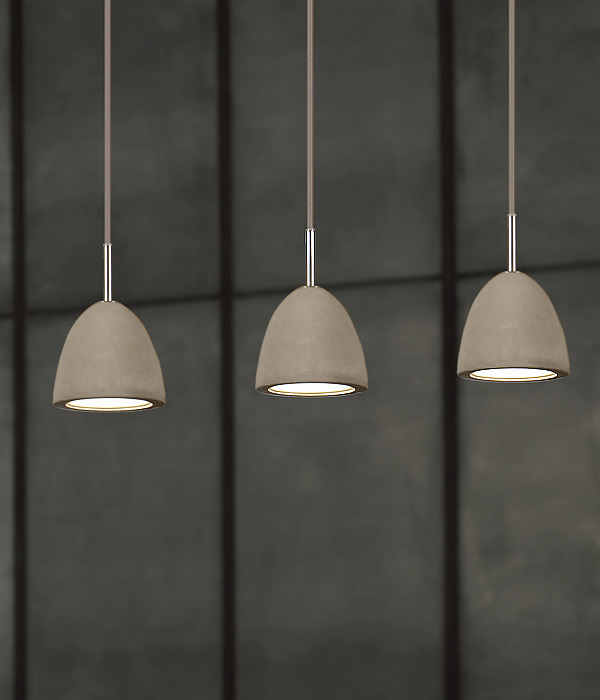 Townshend 9 Light Natural Wooden Linear Pendant Light
Adding multiple Edison Bulbs is another option to light up your kitchen island or hang above your dining table. Townshend series impresses with its rustic design and the material mix of black steel and light solid wood. Pair with LED filament globes to complete the look. Also available in 4 and 6 light configurations.
Add a simple touch of glimmering metal with Egg Brass Pendant Light - makes a space infinitely and instantly more interesting. This pendant light is a high quality contemporary pendant lamp that is suitable for any space and application - premium polished brass exterior and a beaten brass interior in a simple and elegant dome egg shaped design. Illuminate your interiors with this stylish brass pendant light from renowned Australian lighting company Emac and Lawton.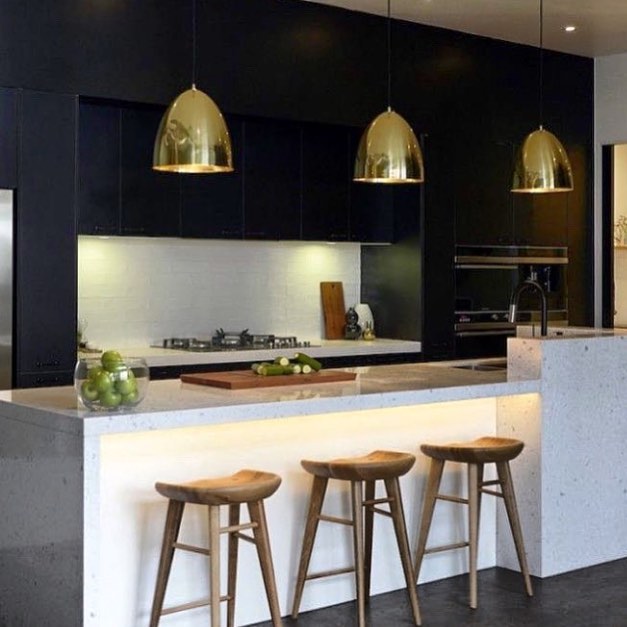 Replica Corinna Warm Circus Wide Suspension Lamp
Create a bold statement with black Replica Corinna Warm Circus Wide Suspension Lamp. Inspired by the shape of Victorian Circus tents, this fun and flirty pendant lamp will brighten up your space. Simple shapes in matt black reveal a warm glow as light bounces off the antique gold interior.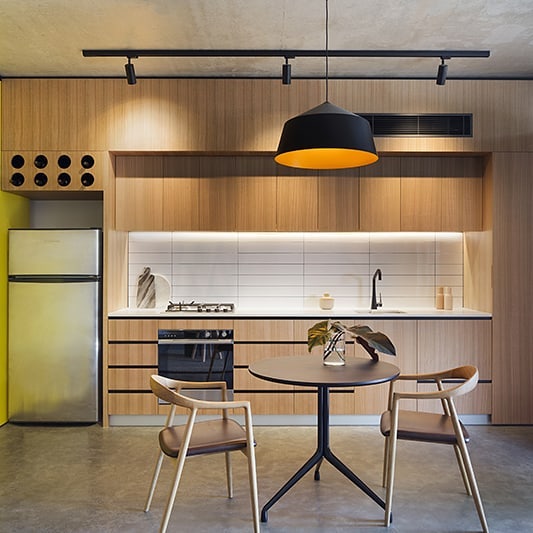 Bring out your creativity by mixing and matching the Urban pendant light series. This ceiling pendant has a timeless and pared-back grace, with a matt powder-coated exterior colouring and a warm interior glow. Simple and practical design with a visual beat.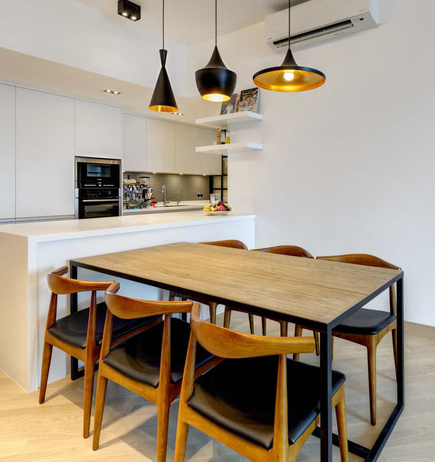 If the above top picks don't suit your needs, we welcome you to browse and shop all of our kitchen pendant lights available at Zest Lighting. We have a wide selection of pendant lights online to suit most applications and budgets.
Zest Lighting is an online lighting shop based in Sydney, Australia. We are an Australian owned business and ship Australia wide. If you have any questions, please don't hesitate to contact us.