Posted by Zest Lighting on 26th Mar 2020
Concrete is a rough and cool material but there's a lot to love about a lamp or pendant made of concrete. The concrete's stoney texture and beautiful gray color, as well as its heavy and at the same time delicate presence, can make a space feel quite homey and enjoyable. It lends beautiful attributes while also taking on some new characteristics when combined with other materials like wood and metal. The exchange of elements always has a unique result.
In this post we feature our top 5 concrete pendant lights that we usually recommend when a customer is looking for concrete pendant lights to light up their space - to create islands of lights in their kitchen or hang alone over their living room or a particular spot in their home or office.
The beautifully handcrafted concrete pendant is an original piece of illuminated art by local Australian designer Paul Mulhearn. The textured concrete exterior is contrasted by the anodized silver interior for a visually stunning aesthetic. Its raw finish and organic half egg dome shape allow it to be mixed and matched with varying sizes and heights for a unique lighting feature that suits your interiors. The concrete pendant is a unique take on contemporary lighting art, with emphasis on simple lines and raw materials. It can suit almost any interior with grace but industrial and contemporary settings are its main domain. A truly beautiful light that will add warmth and texture.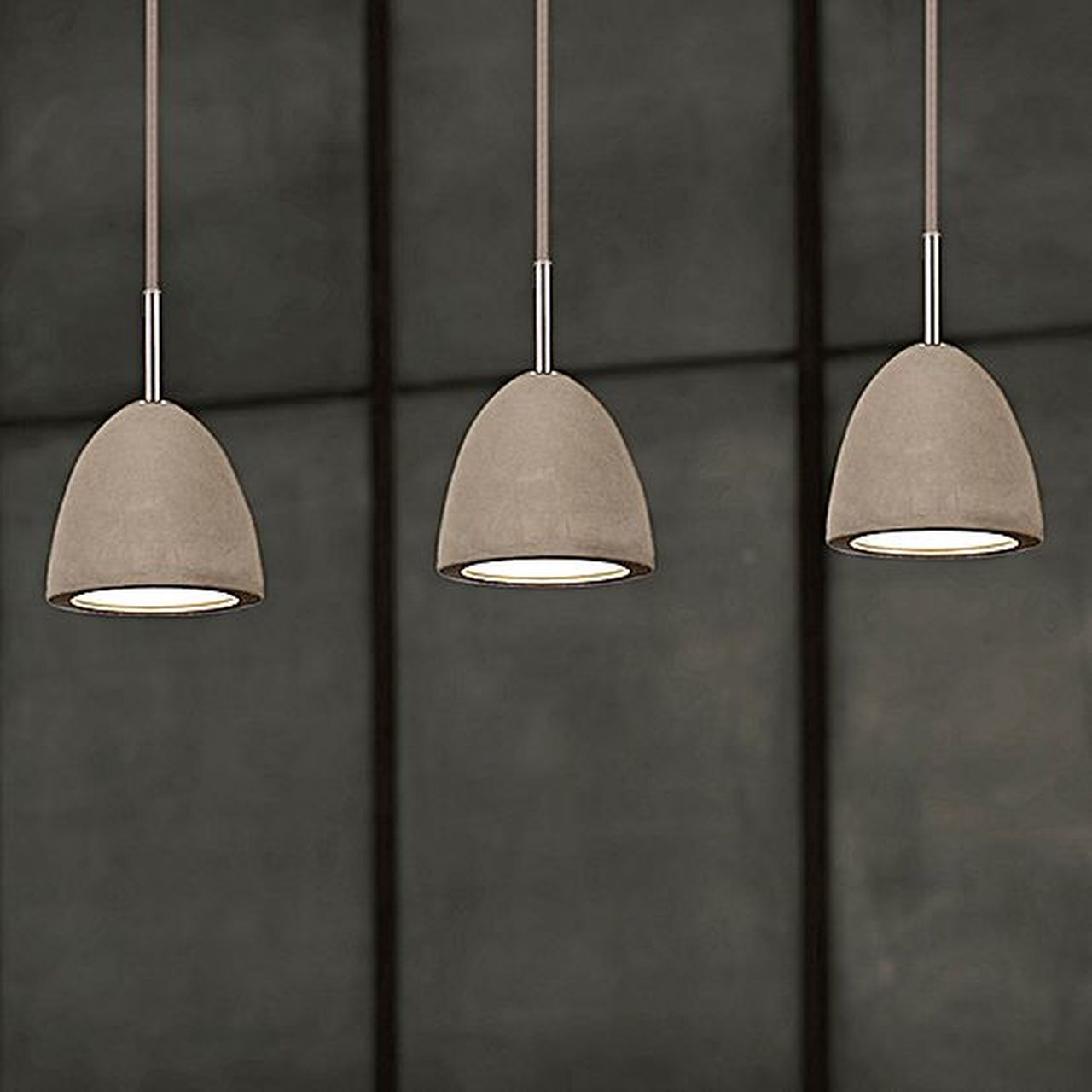 Replica Specimen Cement Wood Pendant Light
Faithful reproduction of the original design by the award-winning founder of the Thai Thinkk Studios, Decha Archjananun. The marriage of the warm radiance of natural wood with the rugged charm of concrete produces an elegant piece of illuminated art that will surely set the right mood for your contemporary environment. Hang it alone, in a cluster or in a row - looks amazing in any application.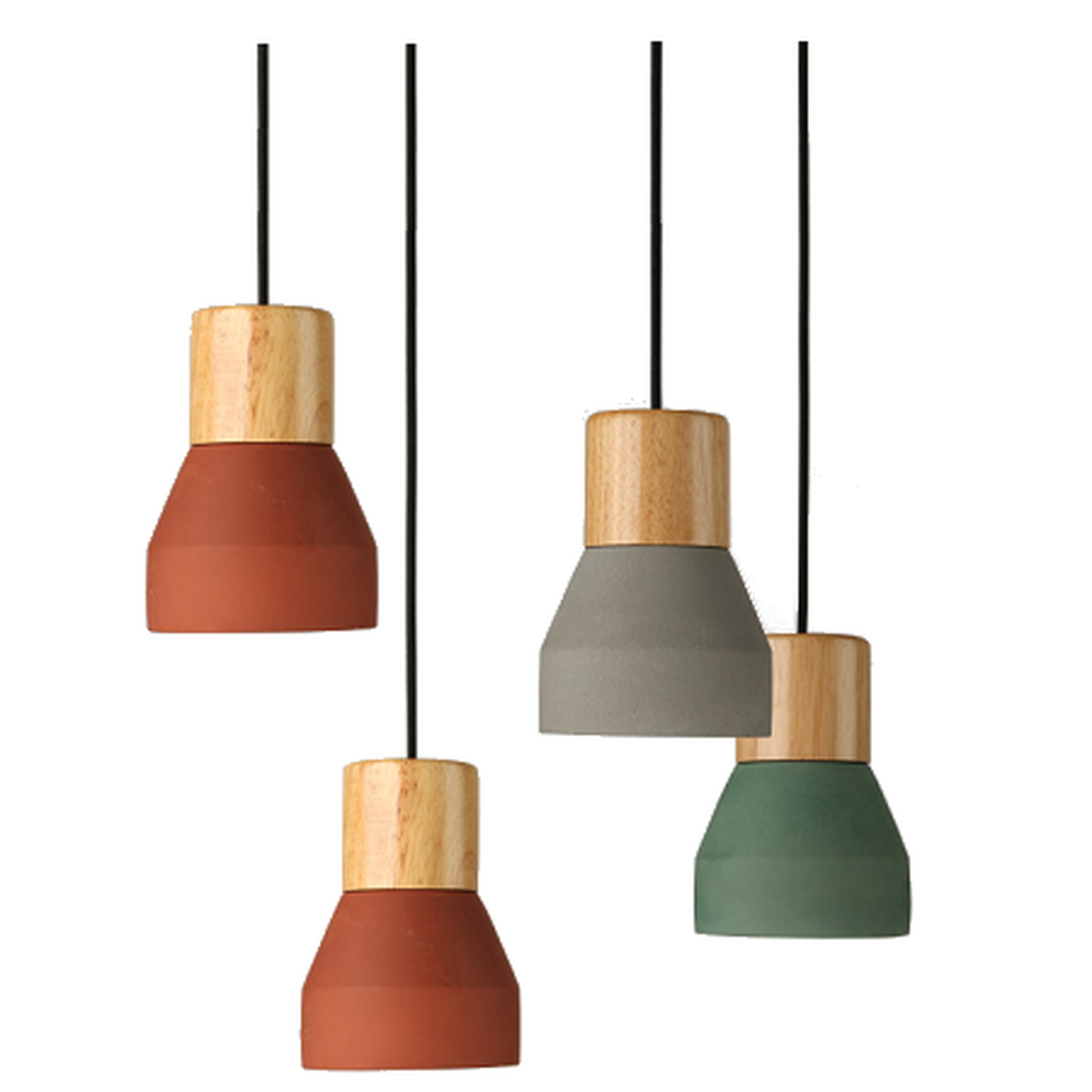 Large Cylinder Concrete Cement Pendant Light
Featuring a minimal design, this pendant light will surely fit on a modern interior. Casted with concrete, the light is suspended with wire on a chrome plate. Perfect to hang on living room and dining area.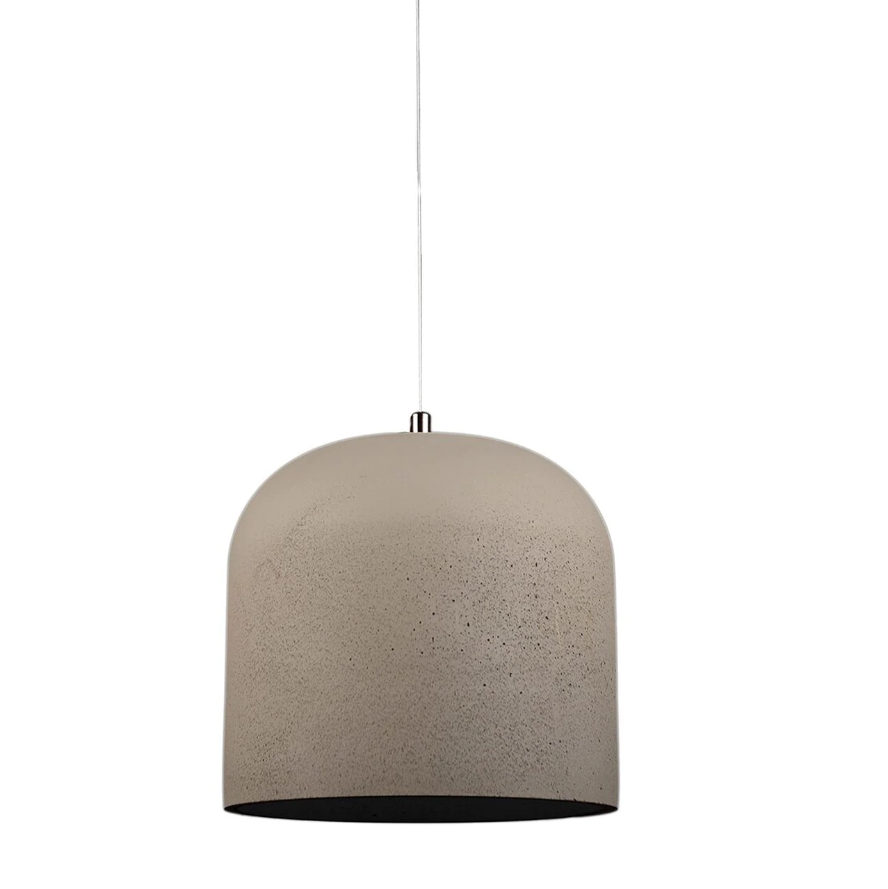 The Cone Concrete Pendant from Viore Design is a beautiful piece of contemporary art that utilises exciting new use of materials to create a unique and original lighting feature that excites. Crafted from natural hand caste concrete, and the smooth finish can be customised to suit your desires - paint it whatever colour you like. A truly original piece of beautiful contemporary design.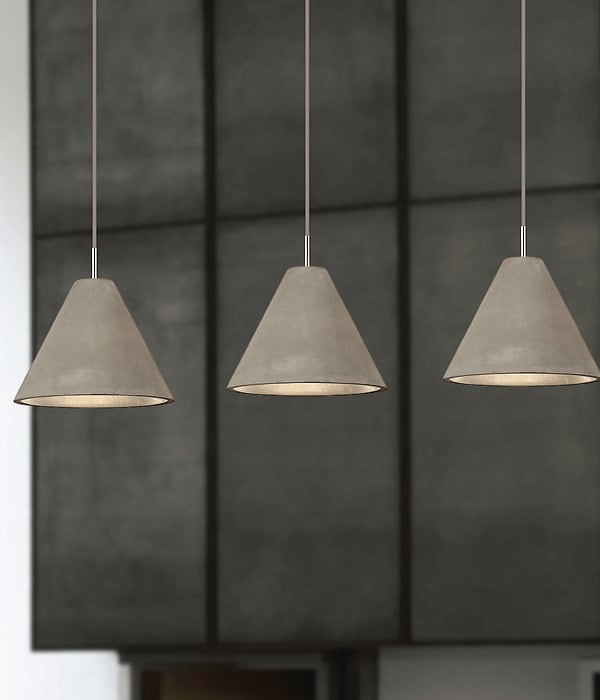 Its triangle profile of concrete shade is something unusual. Finished with matte black, this funky pendant light is a versatile fitting which can be used to add some fun to modern spaces or complement earthy interiors. The smoothness of the concrete shade makes these pendant lamps a very appealing addition to the kitchen, dining or living room.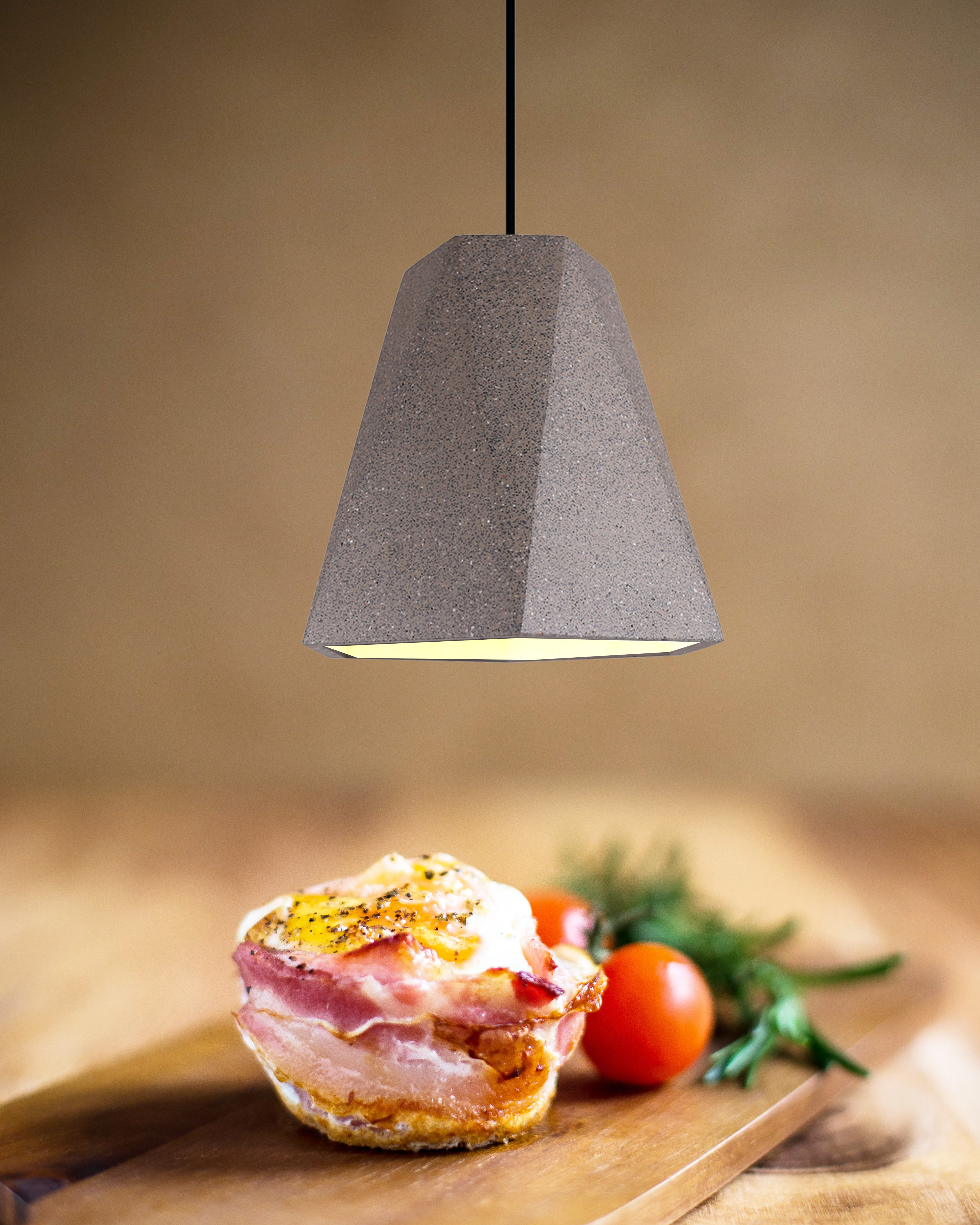 If the above top picks don't suit your needs, we welcome you to browse and shop all of our concrete pendant lights available at Zest Lighting. We have a wide selection of pendant lights online to suit most applications and budgets.
Zest Lighting is an online lighting shop based in Sydney, Australia. We are an Australian owned business and ship Australia wide. If you have any questions, please don't hesitate to contact us.