Posted by Zest Lighting on 19th Mar 2020
The brass is an alloy of copper and zinc, which makes it very strong, and it won't rust! The physical color of brass is similar to gold, so brass used in non-metallic surfaces such as fabrics often looks the same as gold.
Investing in a timeless raw material such as brass is an exciting way to create an industrialised, authentic look using raw materials which are affordable. Brass can be easily paired with a number of different textures and colours, including cream, white, gray, forest green, and almost any shade of blue.
Brass even pairs well with other metals, including copper, chrome, stainless steel and nickel. Brass is a lot less flashy than gold, less dazzling than silver and is a subtle way to add a touch of glamour without going overboard. This means if you feel the need to redecorate in the future, you wouldn't need to invest in new accessories, as brass will continue to complement any given interior choice.
Here we feature our top 5 brass pendant lights, ranging from timeless icons to cutting-edge designs.
Dolce Beaten Brass Pendant Light
A stunning hanging lamp with a unique beaten metal texture with a polished deep brass interior and exterior. Ignites into a beautiful brass glow when switched on at night - a striking lighting feature by day. Versatile, stylish and elegant hanging lamp for your contemporary, industrial, modern and vintage interiors. It is best hung in a set over a bench but can also shine on its own.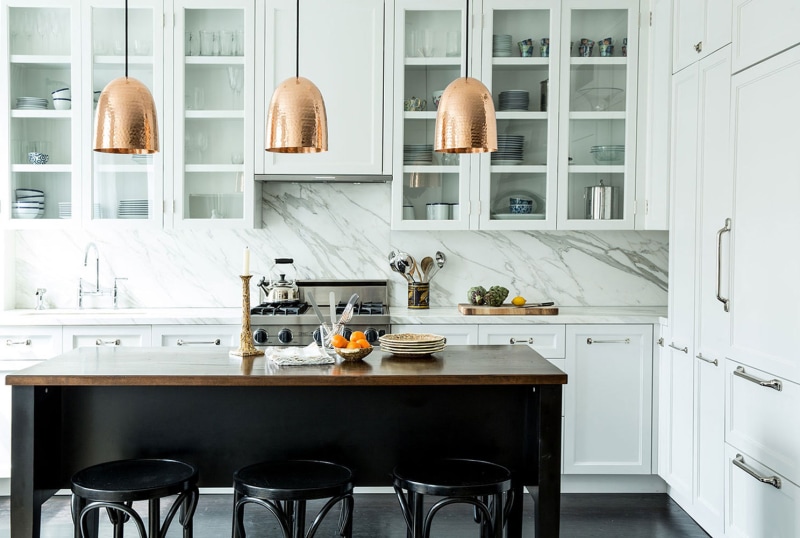 Replica Lindsey Adelman Agnes 14 Bulb Chandelier
A high quality Zest Lighting replica of the original by acclaimed lighting designer Lindsey Adelman for the multi award winning Design Studio Roll & Hill. Agnes's glowing, glass tubes were inspired by the light's origins as a candelabra. Made of the highest quality metal and glass that is durable and attractive - electroplated metal with thick glass. When completely vertical, the light fitting looks formal, and once the angles change the light becomes more funky and fun. A stunning feature piece for your contemporary spaces.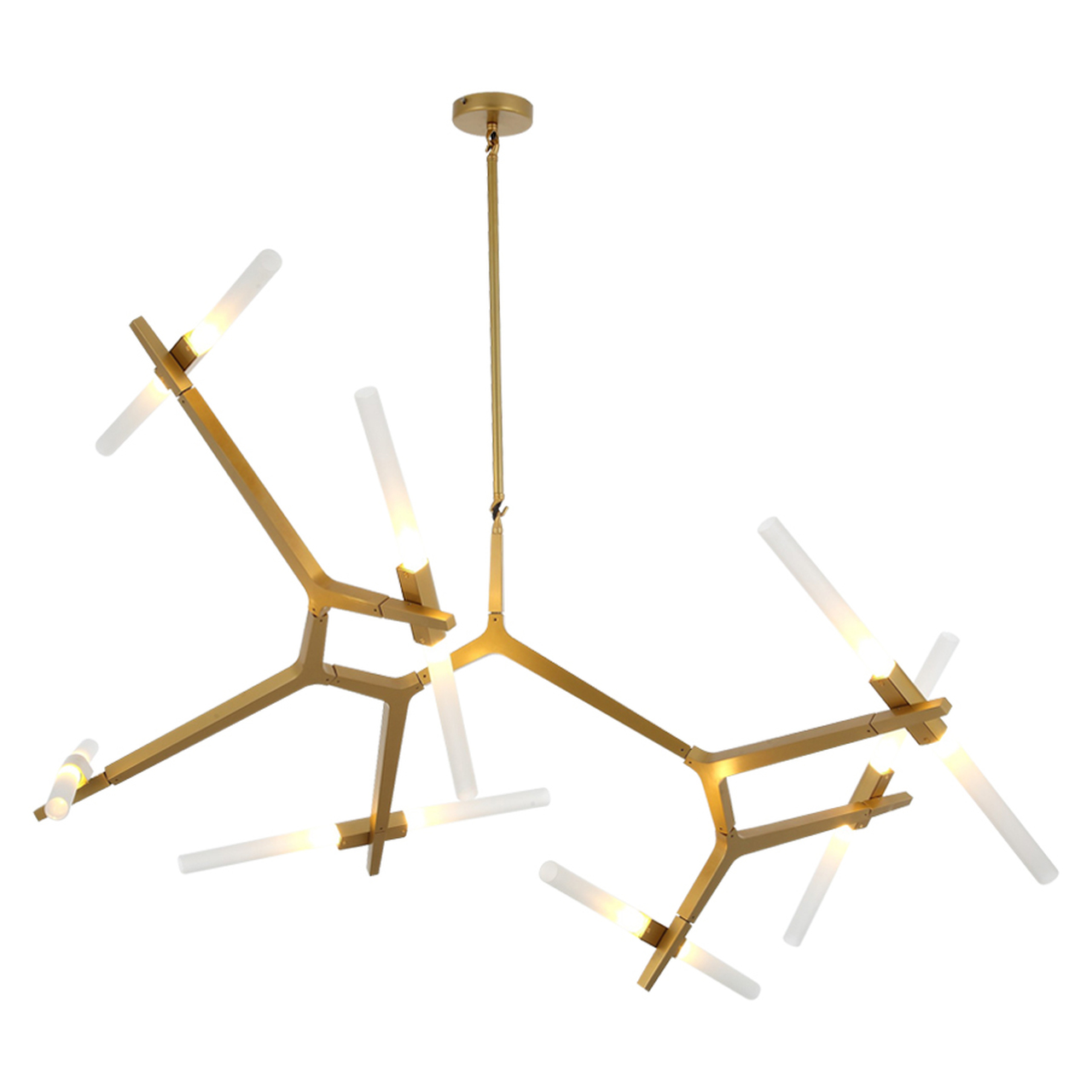 Grande Antique Brass Pendant Light
This is definitely a grand masterpiece. It has a turned and machined metal top in an antique brass finish and a hand turned hood which is also finished in an antique brass finish.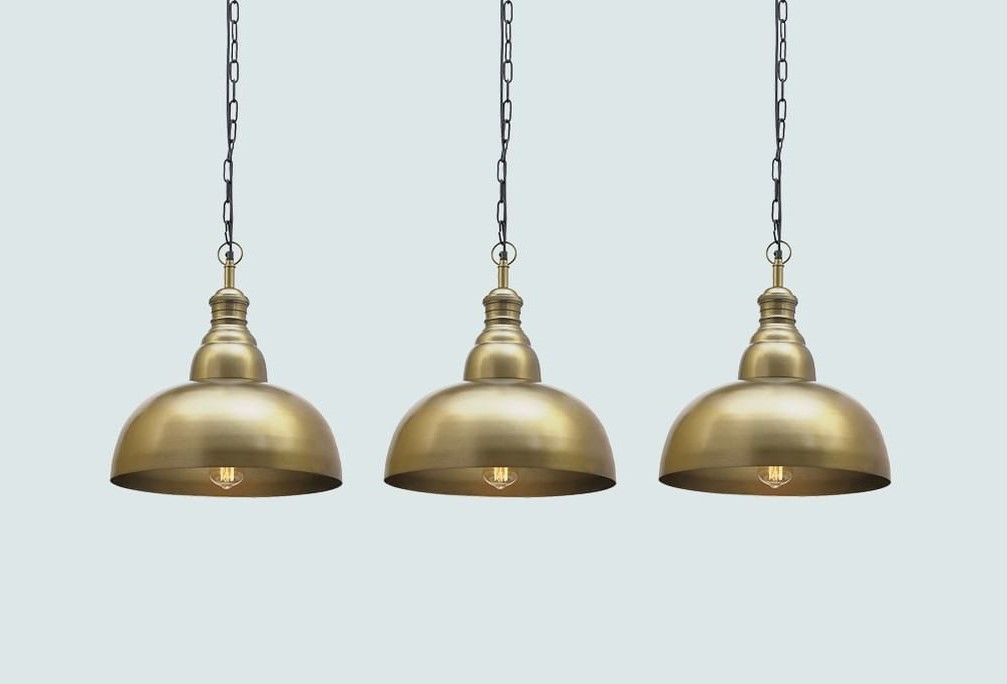 York Large Brass Iron Riveted Dome Pendant Light
Inspired by the graceful lines and sturdy rivets of the WWII Mustang fighter plane. Totally hand-crafted and individually made, these statement pieces work equally well in both ultra-contemporary and industrial spaces.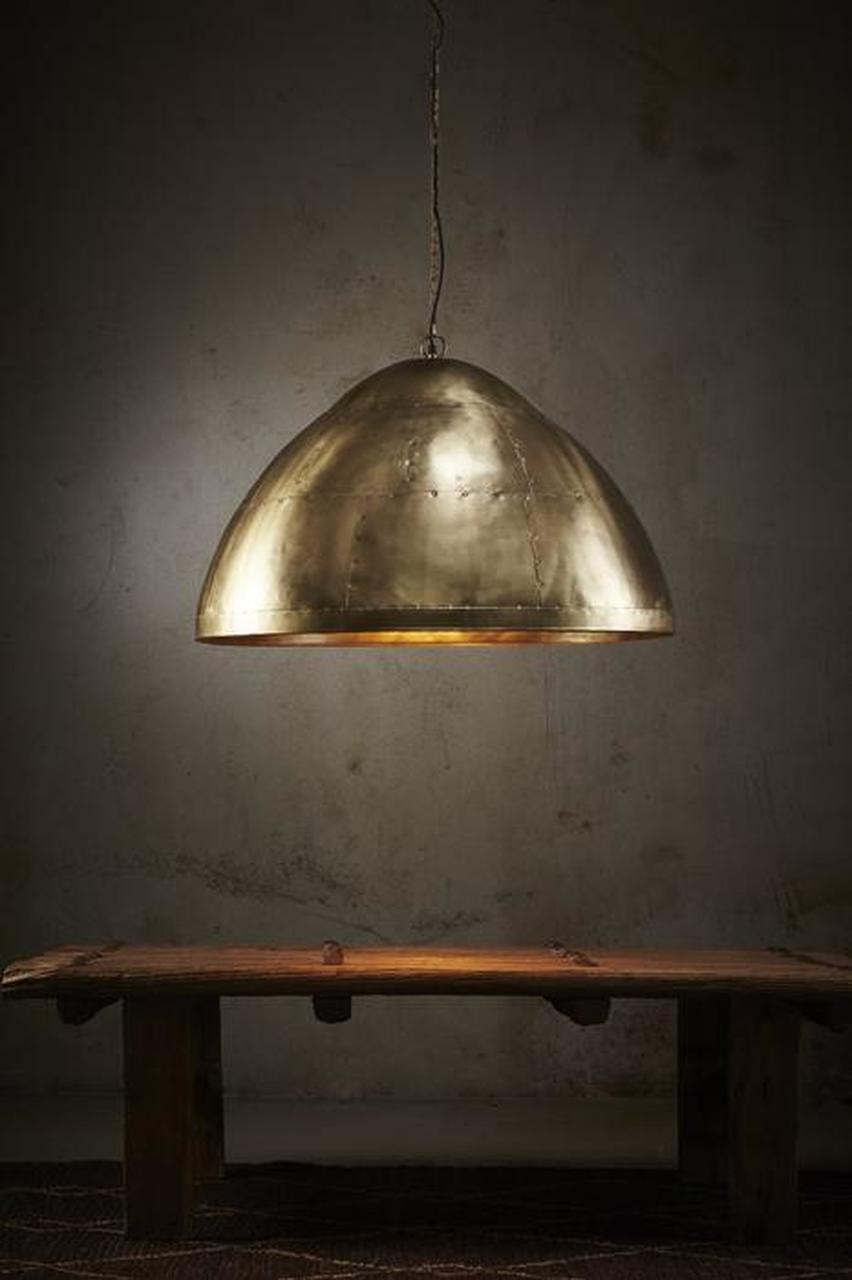 Replica Branching Bubble Pendant Chandelier - 5 Light
Our replica 5 Light Branching Bubble Chandelier is a faithful reproduction of the original by Iconic New York Designer Lindsey Adelma. The Branching Bubble is inspired by the complex yet interconnected forms found in nature. The blown glass and the aluminum branching create a fixture that is contemporary yet represents a modern mid-century era.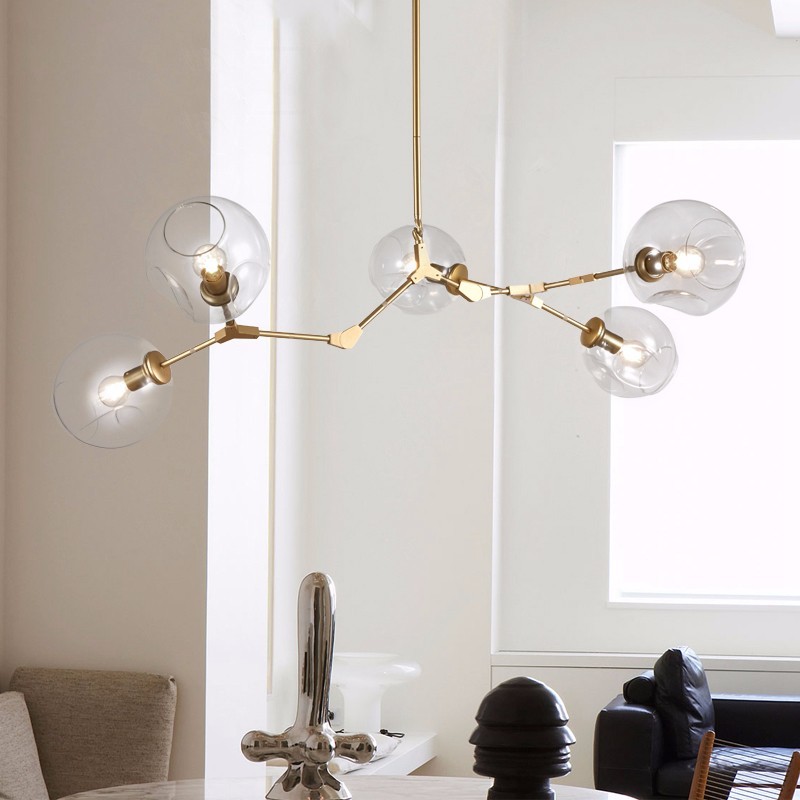 If the list above does not suit your needs, budget or tastes, then we welcome you to browse our full selection of Brass Pendant Lights that are available at Zest Lighting.
Zest Lighting is an online lighting shop based in Sydney, Australia. We are an Australian owned business and ship Australia wide. If you have any questions, please don't hesitate to contact us.