Posted by Zest Lighting on 26th Mar 2020
Cone pendant lights turn a typically standard shape on its head. From cone lights with layered metal shades and dark finishes to glass and crystal ornamental pieces, these commonplace fixtures are supremely versatile. They're available many different shapes like classic upside-down pyramid configurations that complement a modern home to softer teardrop shapes that fit in well with rustic decor.
Cone pendant lights pair well with any style of lighting, mix and match shapes or stick to the same silhouette throughout your decor, whatever pendant lighting you choose, your home will look more luminous than ever before.
Cone-shaped pendant lights can find a place in any space or house, even outdoors. The most popular places to hang these lights are over kitchen islands, dining areas, and foyers. Suspend mini cone pendants over bedside tables to create a one-of-a-kind reading light or let them dangle over a bathroom sink for extraordinary vanity lighting.
Here we feature our top 5 cone pendant lights that we usually recommend when the customer is looking for a cone-shaped fixture to hang over the kitchen, living room, or a particular spot in their home or office.
Replica Graypants Scraplight Cone Pendant Light
Our replica is a faithful reproduction of the original designed by Seattle based design studio Graypants. Handmade from layers of 100% re purposed laser cut corrugated cardboard. Due to the nature of its manufacturing process, the lampshades can vary - slight variations in colour or corrugation patterns are a bi-product of the handmade process and make your cone shaped cardboard light truly unique. A dramatic statement for your contemporary interiors.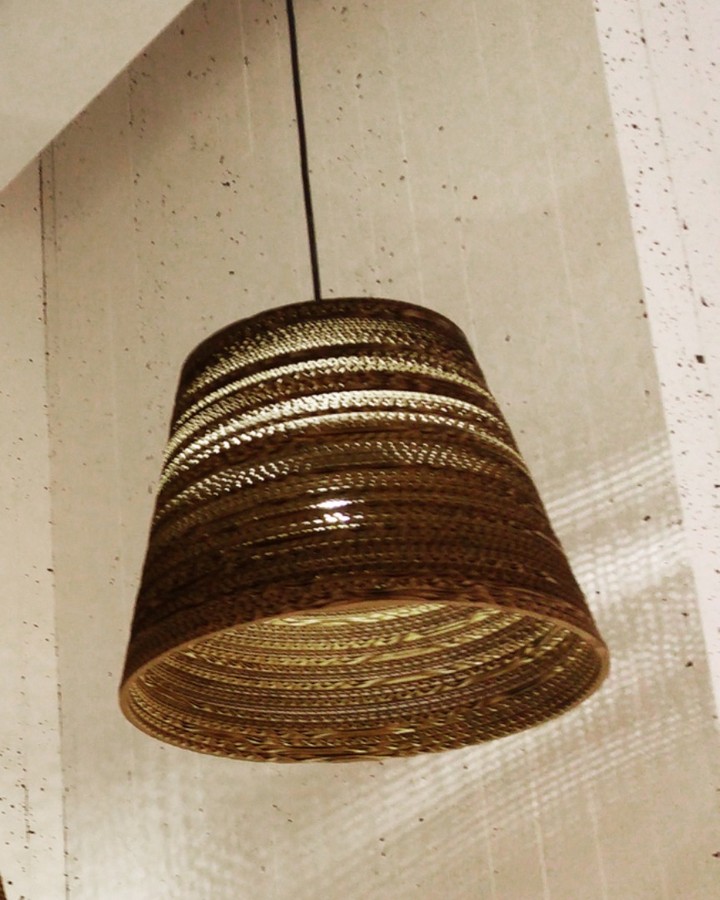 This pendant lamp creates a sense of chic through simplicity. Simple and elegant conical shape in a matte finish - perfect in series or on its own. Also available in copper, silver and white colours if black is too much for you. Create an island of lights in your kitchen or hang alone in a particular spot in your home.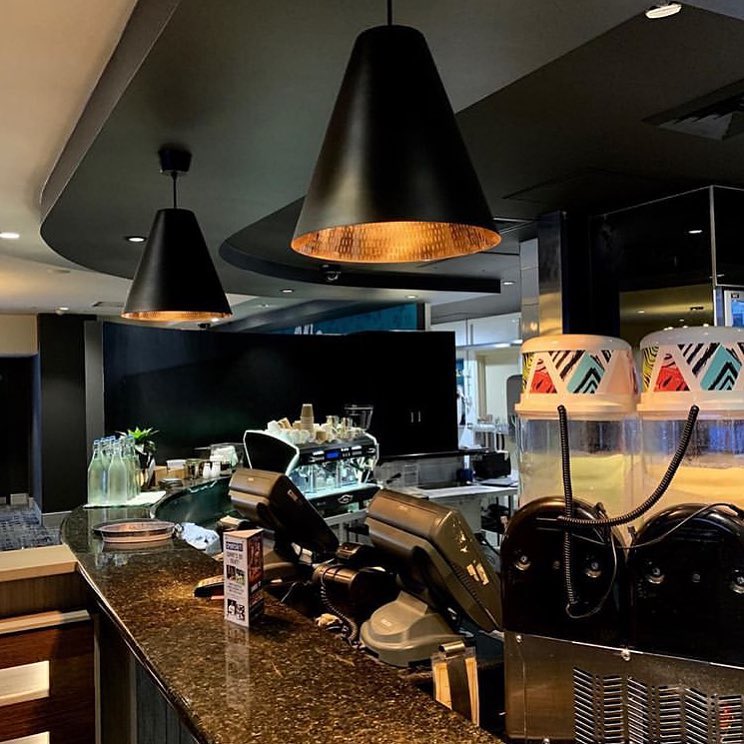 The Cone Concrete Pendant is a beautiful piece of contemporary art that utilises exciting new use of materials to create a unique and original lighting feature that excites. Crafted from natural hand caste concrete, and the smooth finish can be customised to suit your desires - paint it whatever colour you like. A truly original piece of beautiful contemporary design.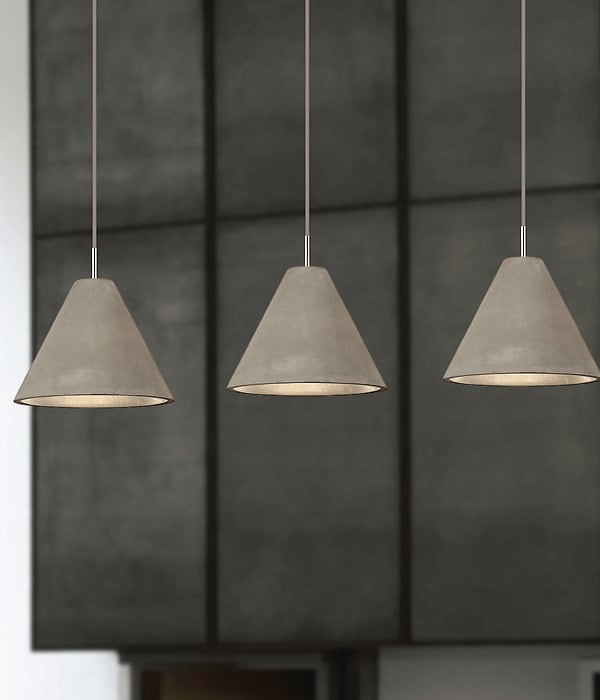 Our reproduction of the modern classic Aplomb symbolises the expressive language of modern and contemporary architecture - its presence is small but it plays an important role in any space. Its smooth clean lines and finely raw texture is a true mark of minimalist genius - it is best used to shine direct precise lighting with style. The Replica Aplomb Suspension Pendant Light can be used alone or in multiples.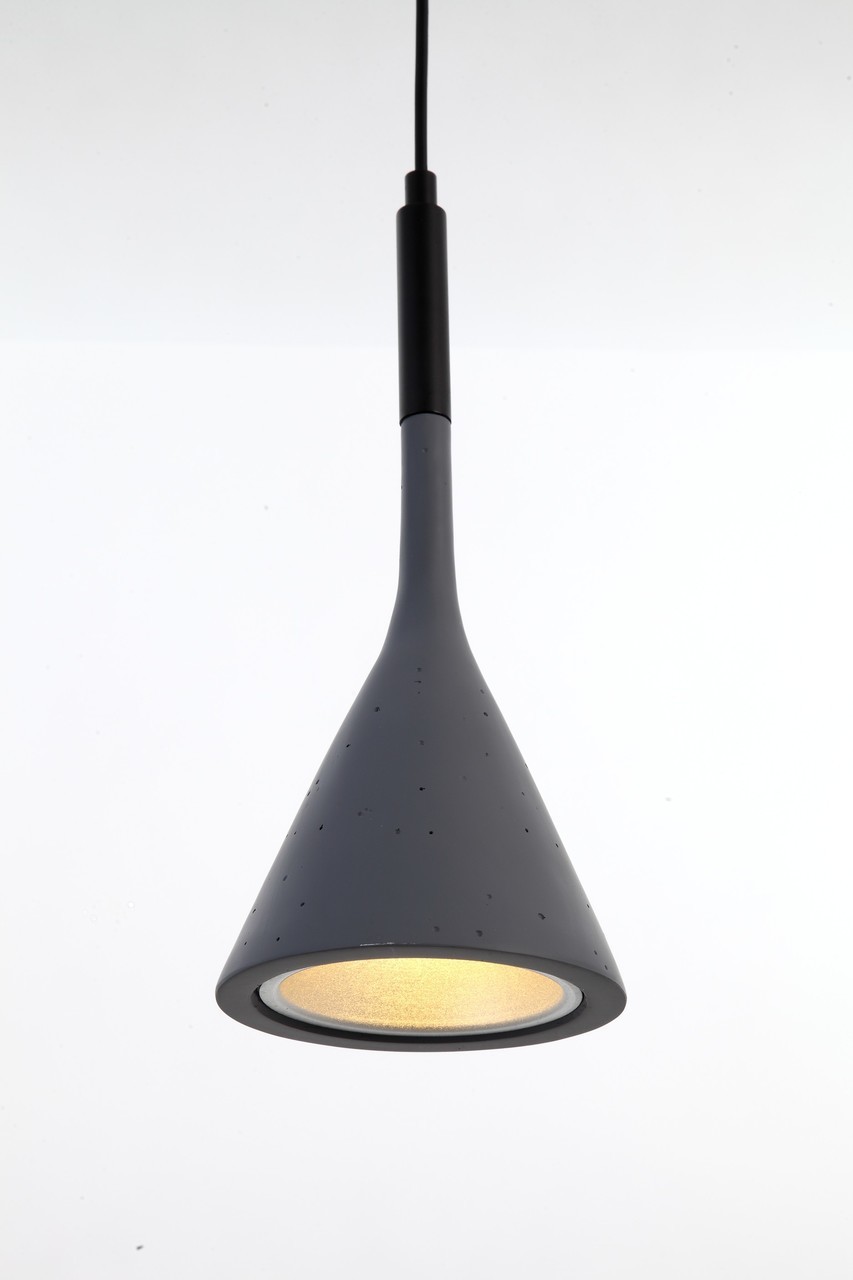 The Urban Narrow Pendant Light Pendant Light is a simple design that exudes grace and sophistication. A high quality pendant light made from durable aluminium, this fitting is perfect when hung in a series over a bench - directs downward light with style. Available in black, white and grey, this pendant light is versatile and suitable for most interiors.
If the above top picks don't suit your needs, then we would like to welcome you to browse our full selection of cone pendant lights.
Zest Lighting is an online lighting shop based in Sydney, Australia. We are an Australian owned business and ship Australia wide. If you have any questions, please don't hesitate to contact us.